Hiking in Colorado was amazing - and tiring. It's tough on your lungs to go from about 5,000 feet elevation to 12,000+ feet within a 40 minute drive, then climb up a steep hill to go even higher.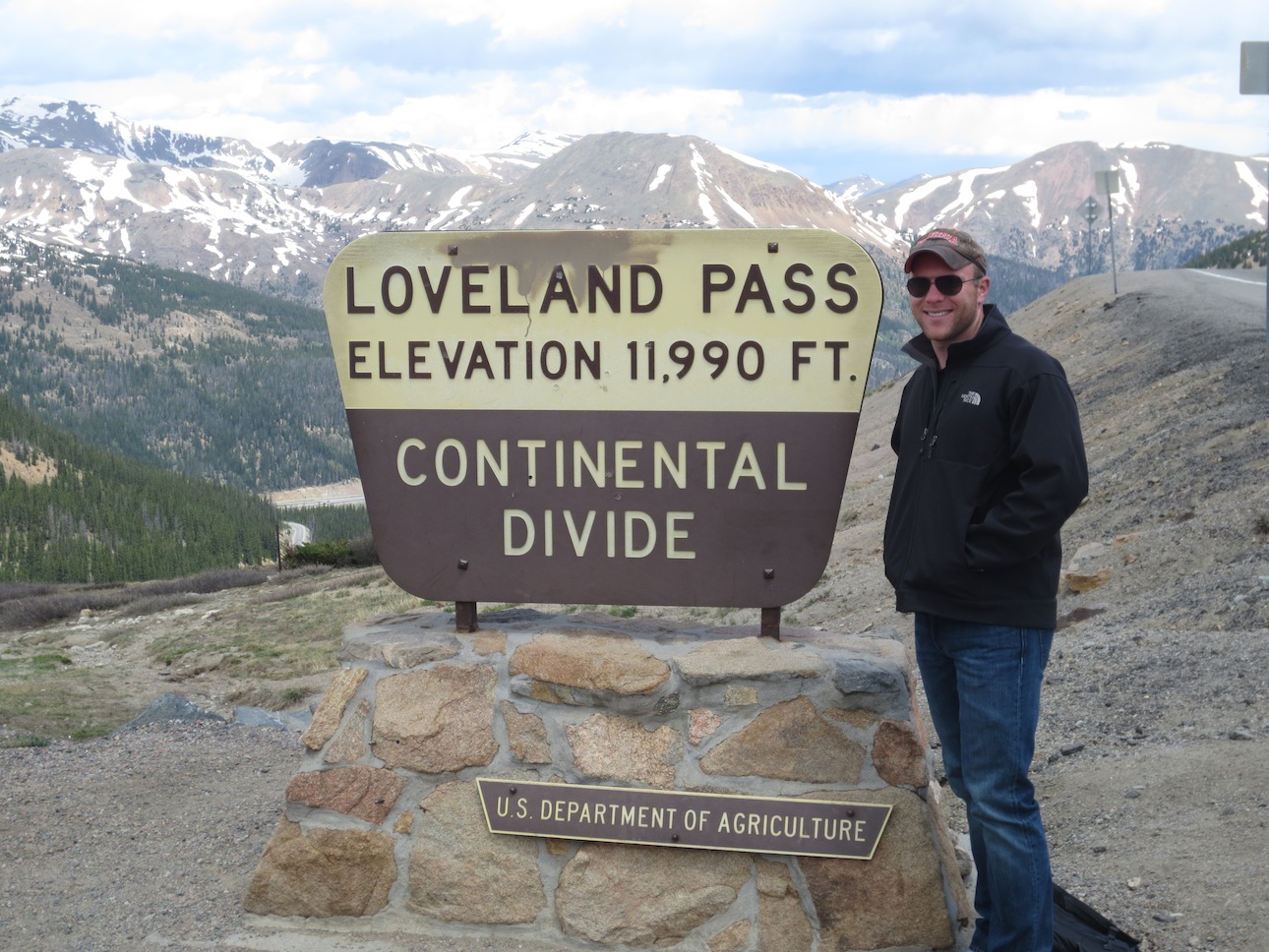 Me standing next to the Loveland Pass elevation sign.
---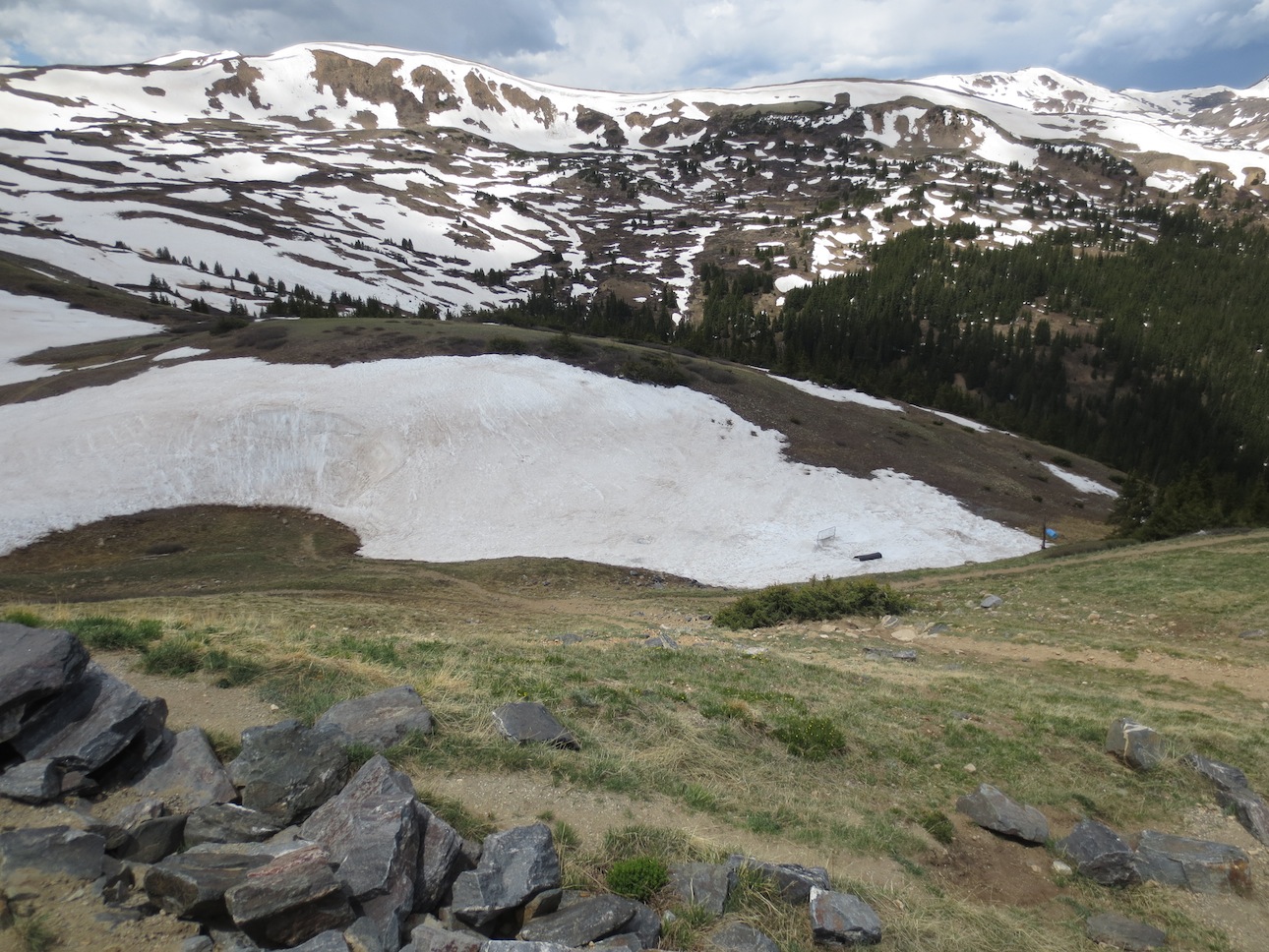 Loose rocks on the edge of looking down.
---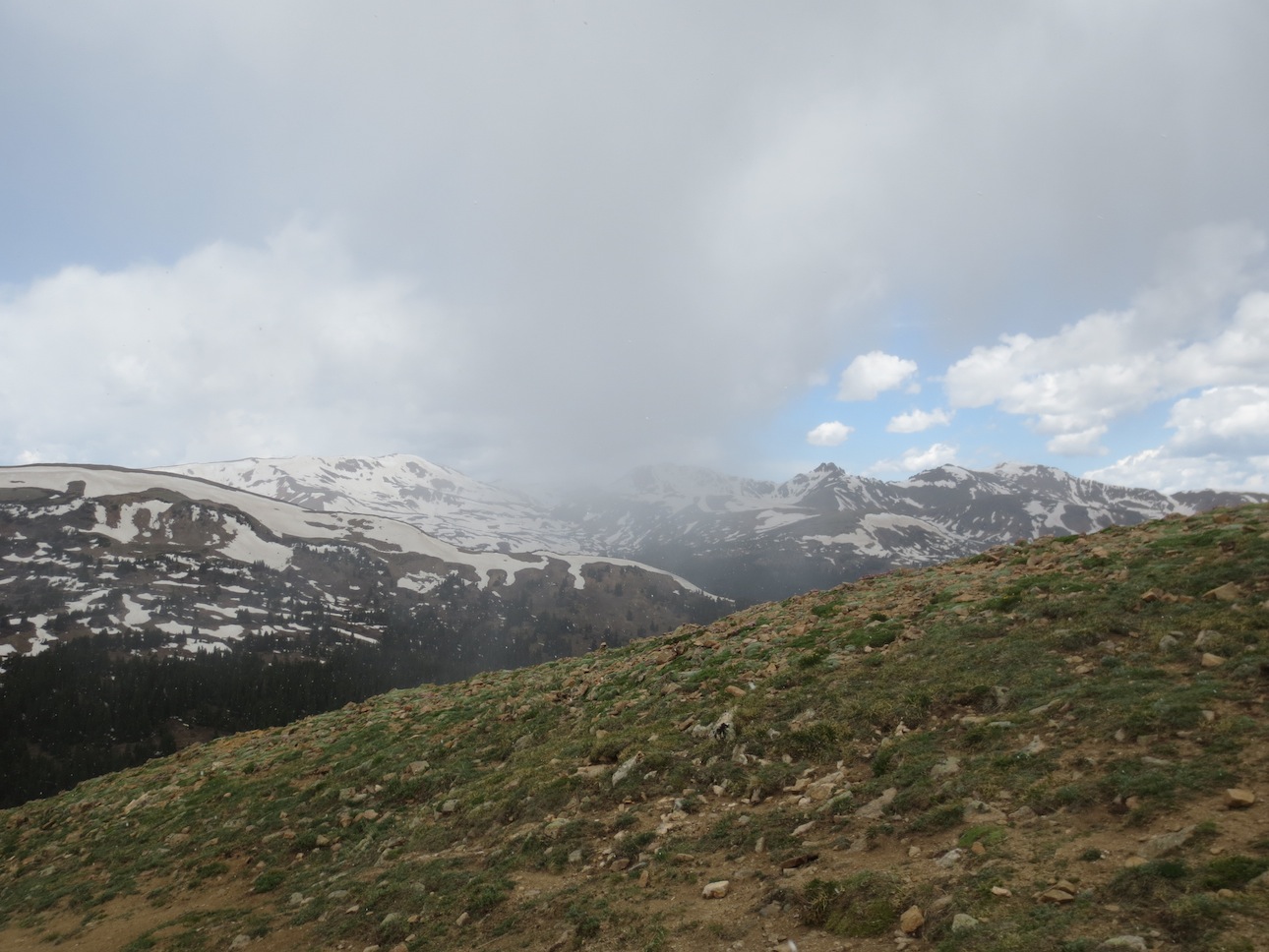 You can reach out and touch the clouds as you climb up Loveland Pass.
---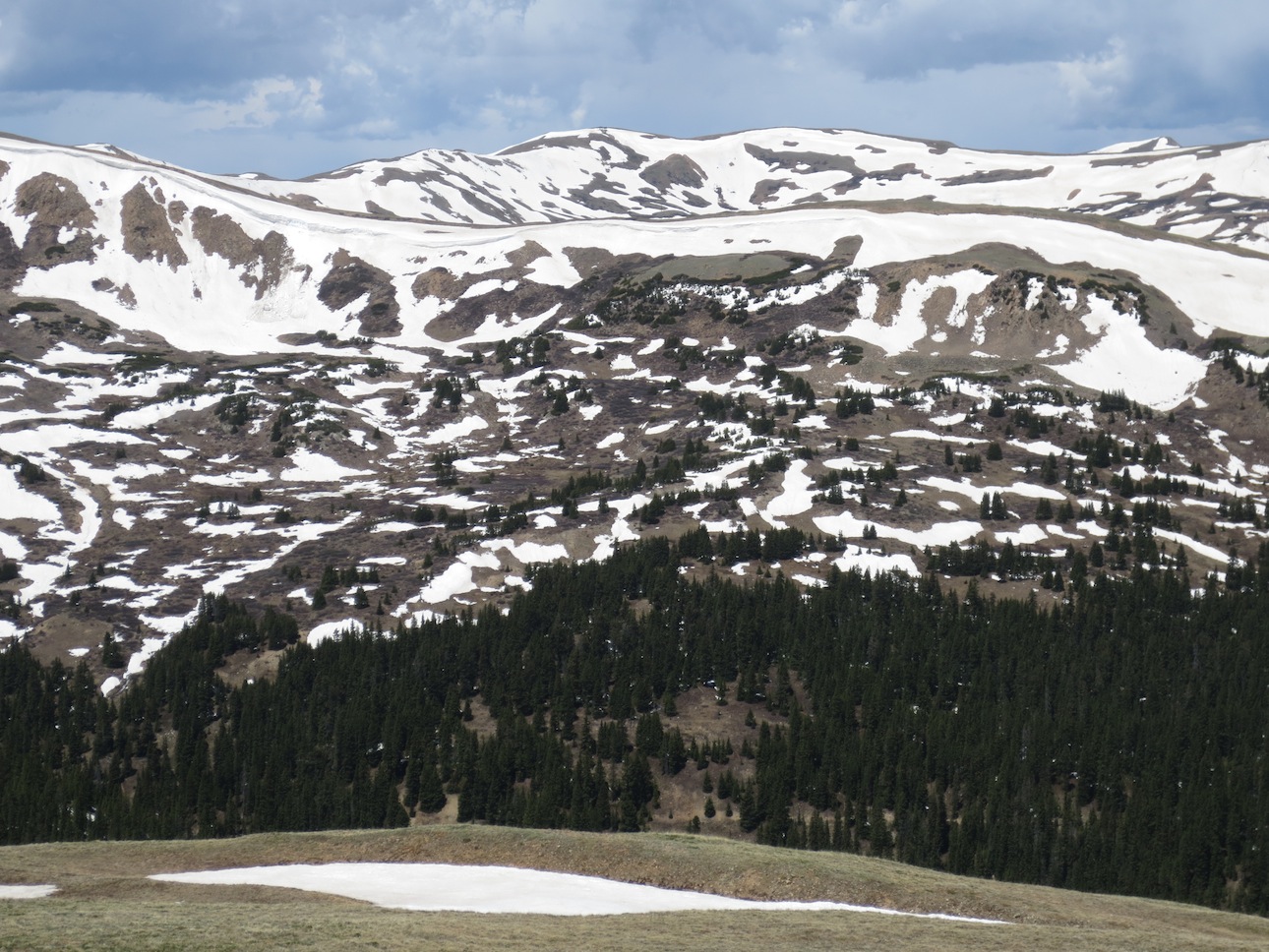 Snow capped mountains everywhere... in late June.
---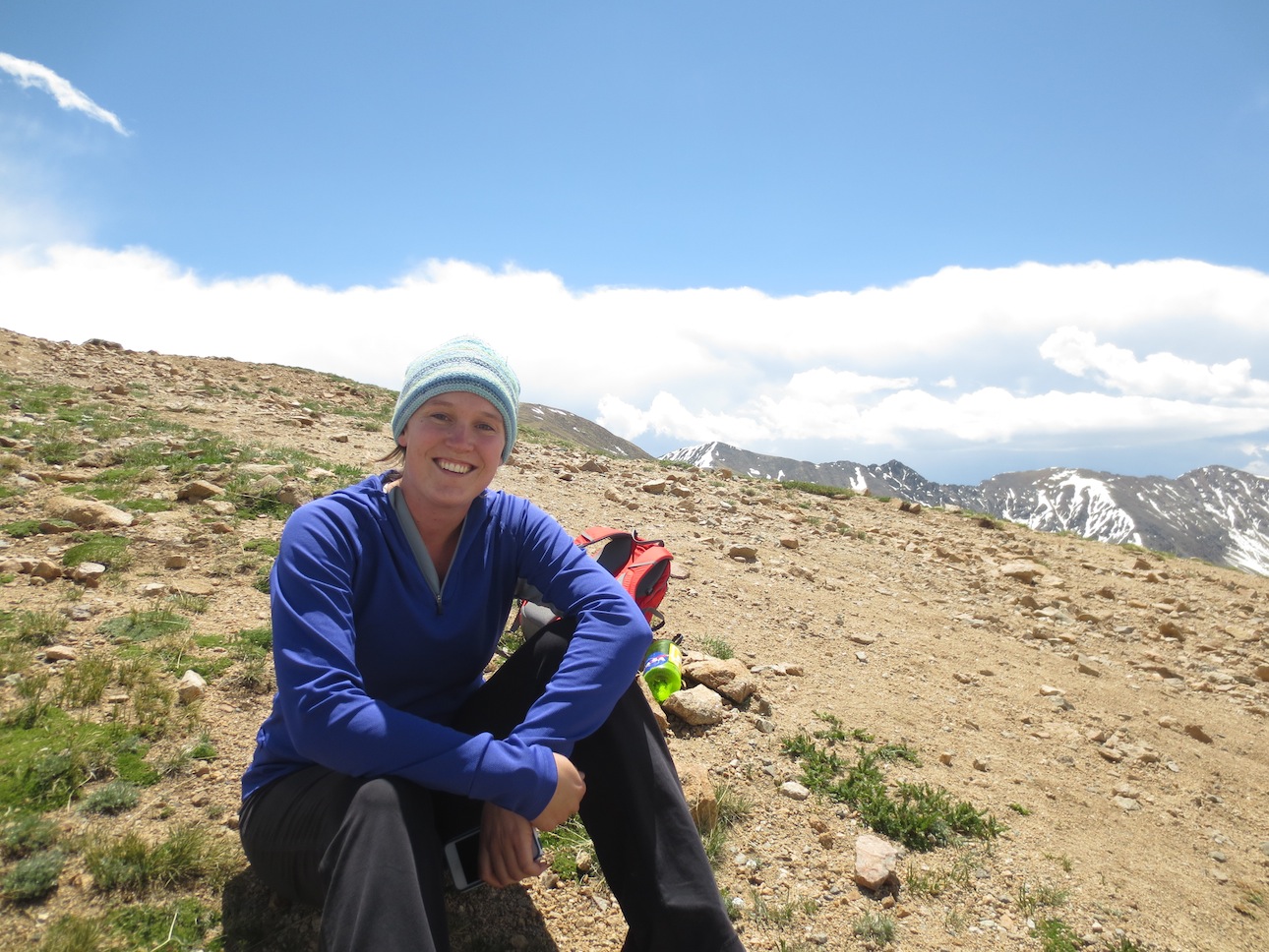 Audrey! Giving me a tour of her state Colorado after moving out from Virginia.
---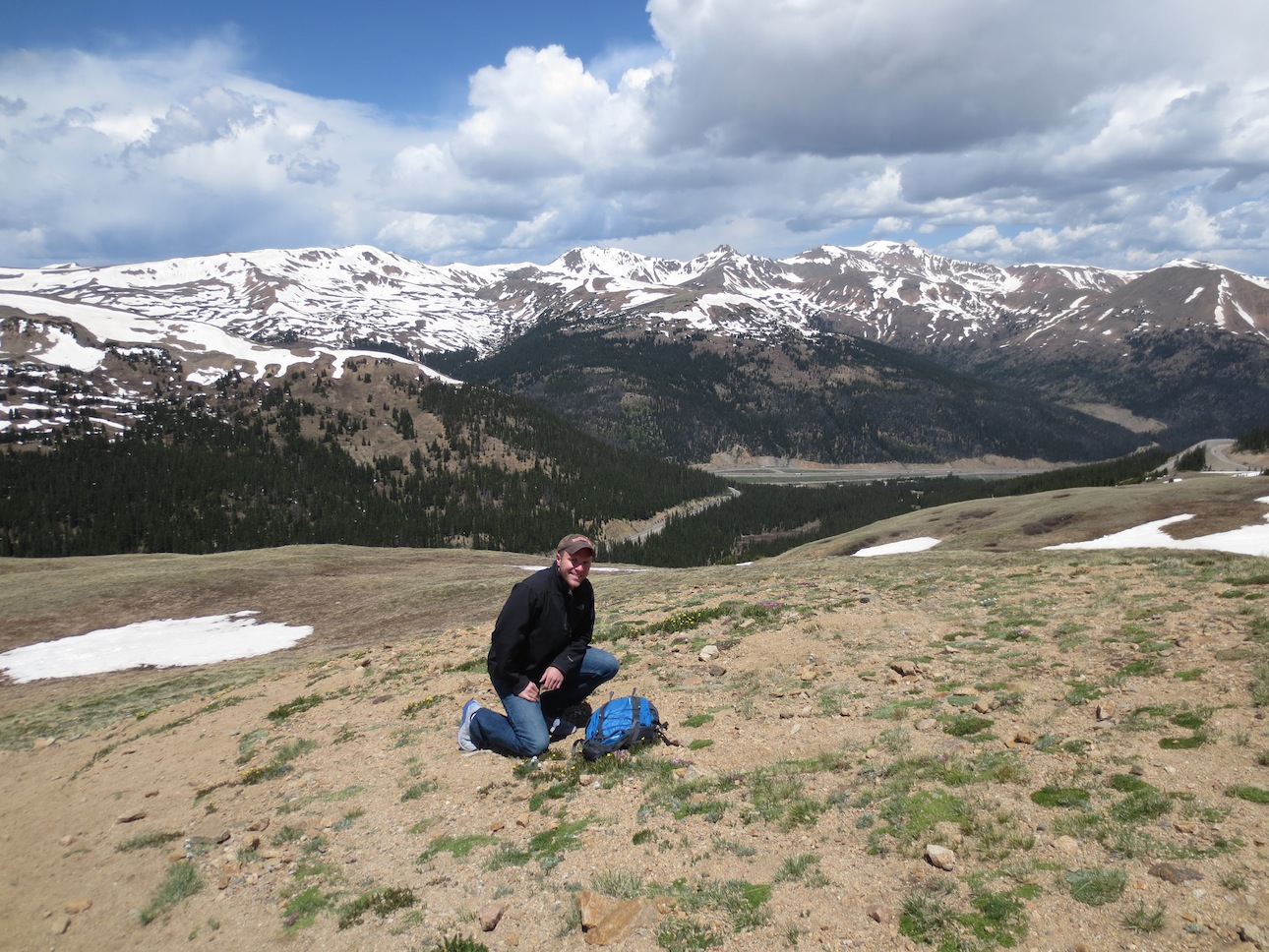 Me kneeling in front of the snow capped mountains in the distance.
---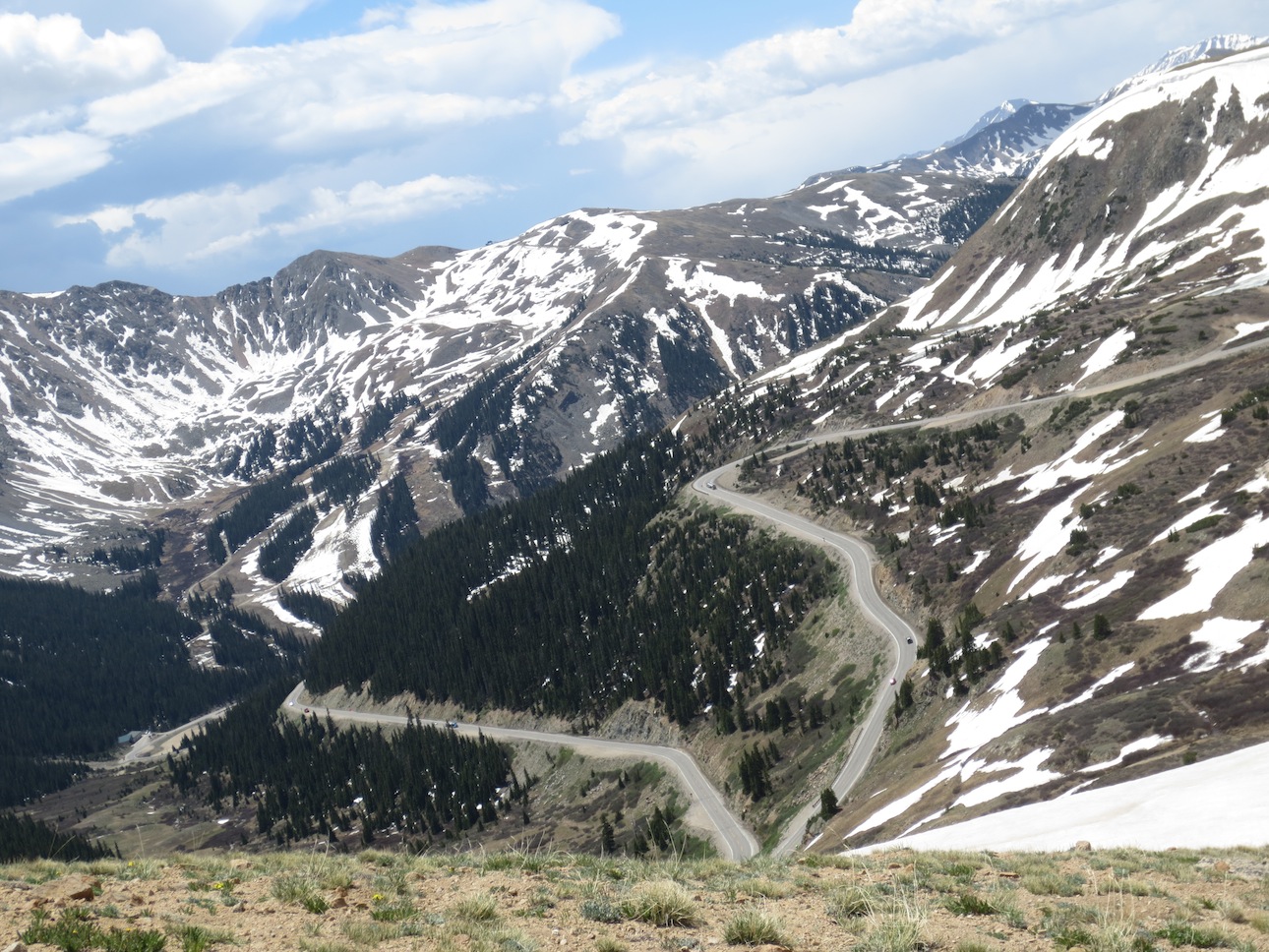 The long winding road out of Loveland Pass.
---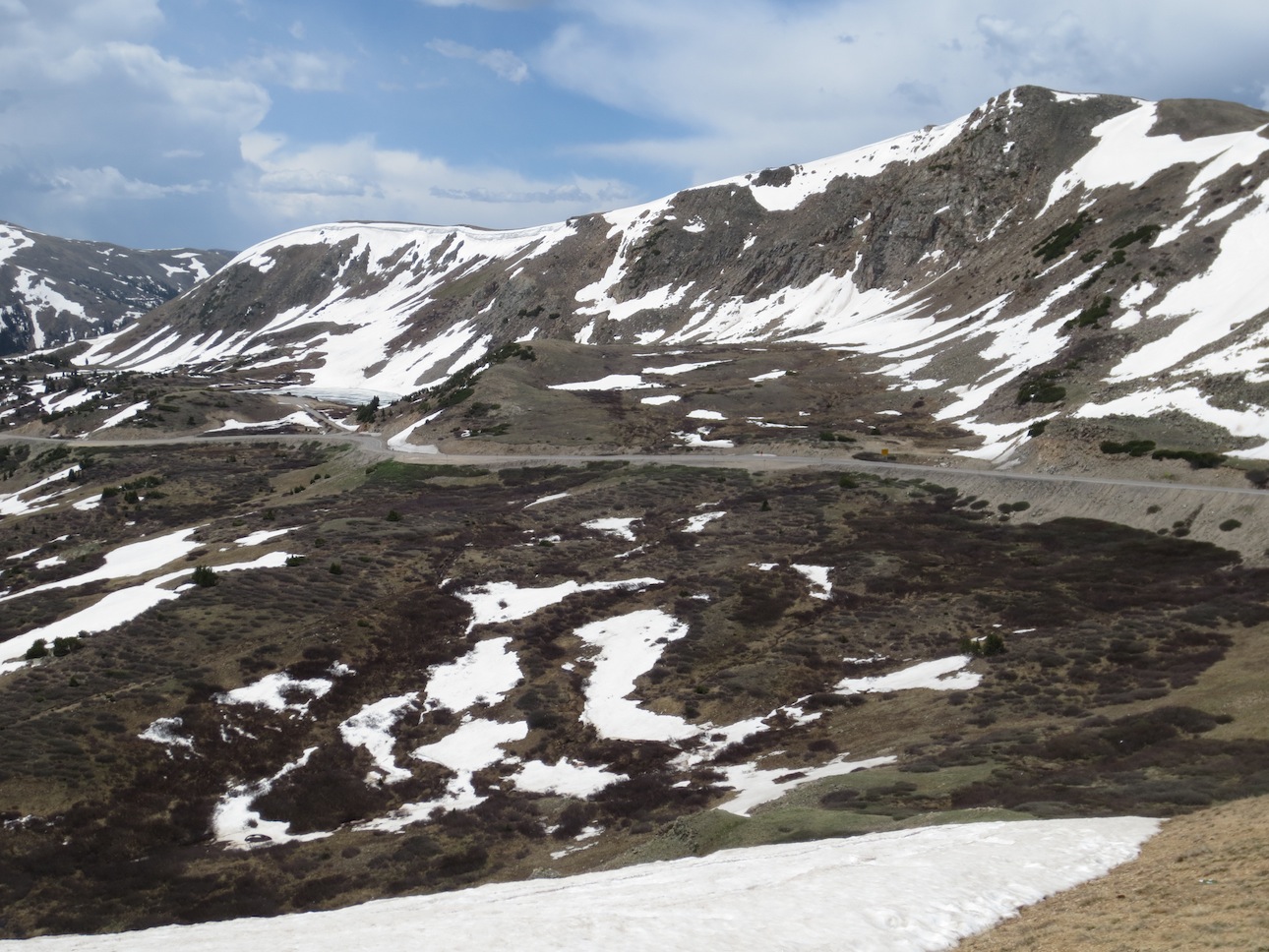 Another winding road shot.
---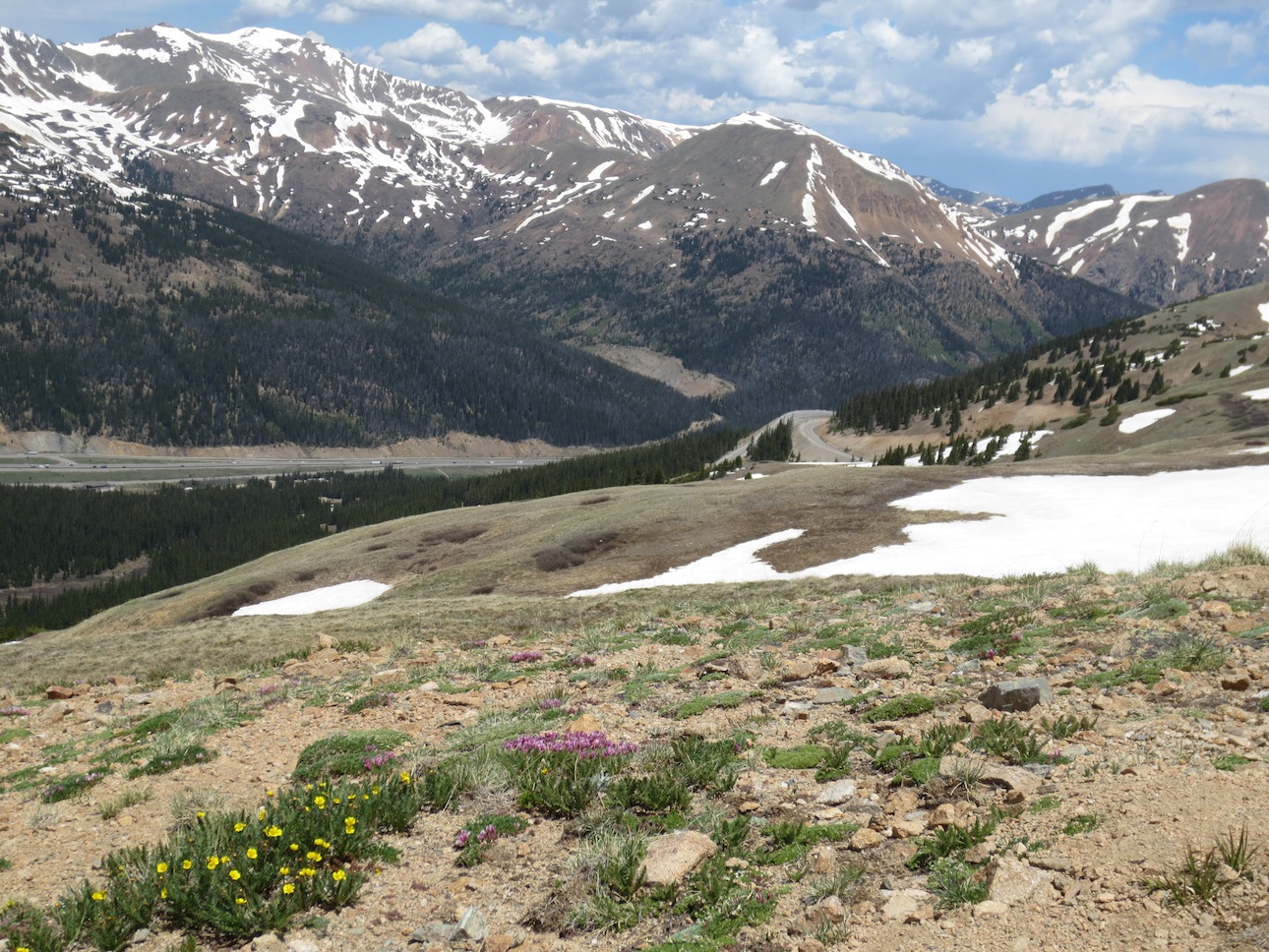 Only tiny vegetation like flowers live this far up the mountain.
---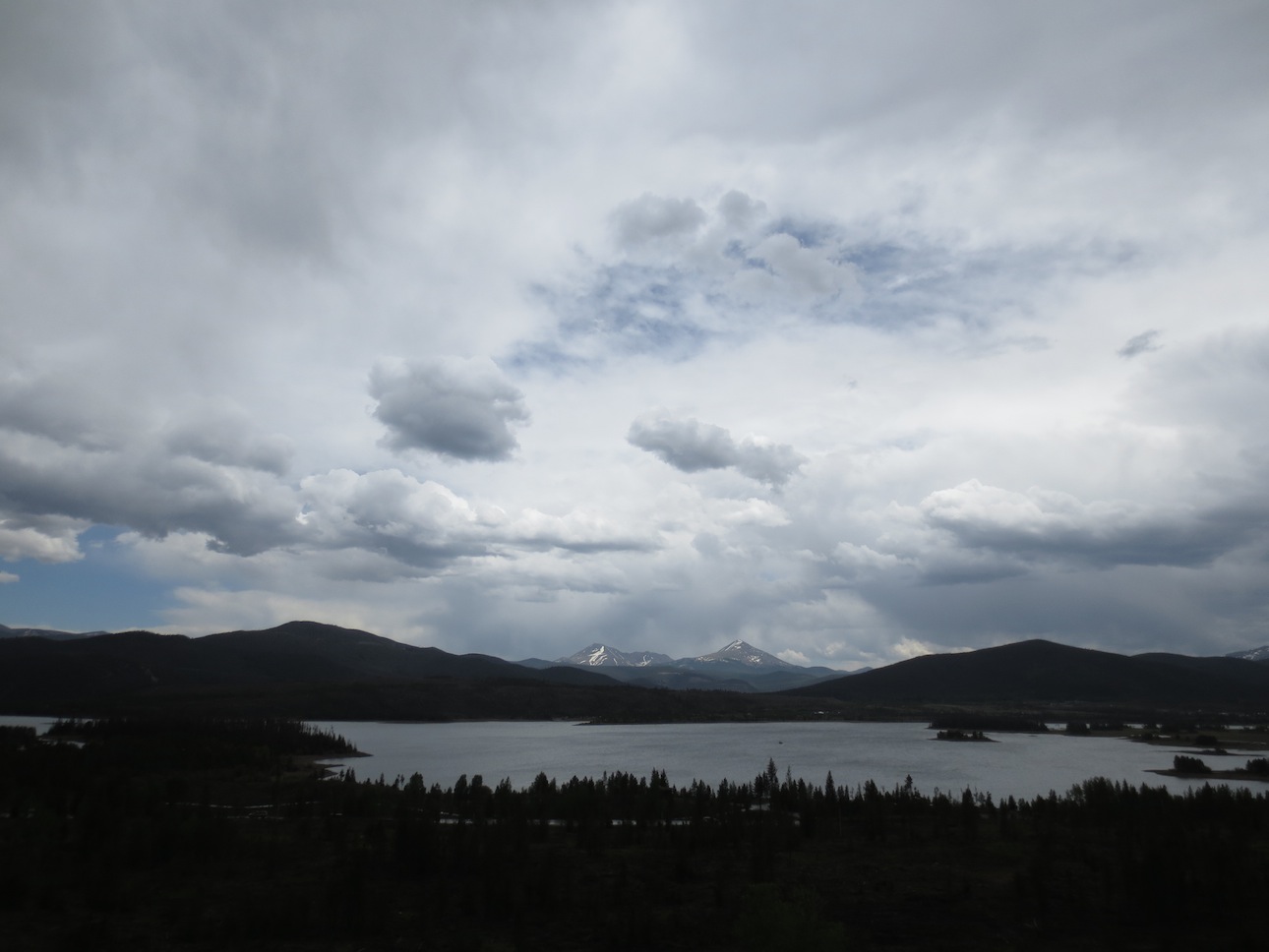 A lake on the way back to Boulder from Loveland Pass.
---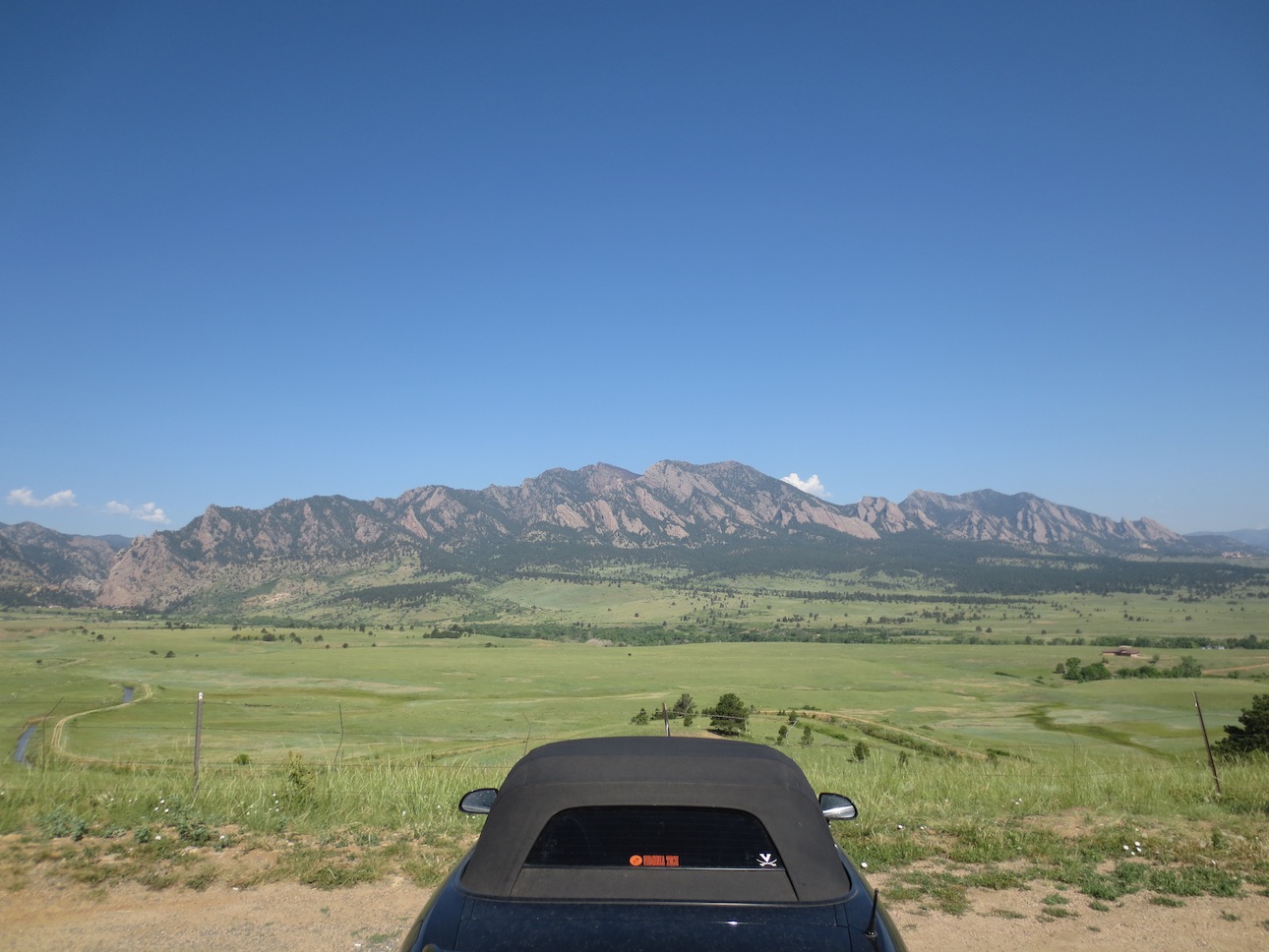 "Classic" behind the S2000 shot while driving from Boulder to Golden, Colorado.
---
If you liked this post you should also check out my Moab photos and Seattle hiking pictures.