These are the best pictures I took from my time in downtown Seattle. It's a beautiful city and fortunately I had amazing weather during most of my time in town (the clouds in this first picture are the exception).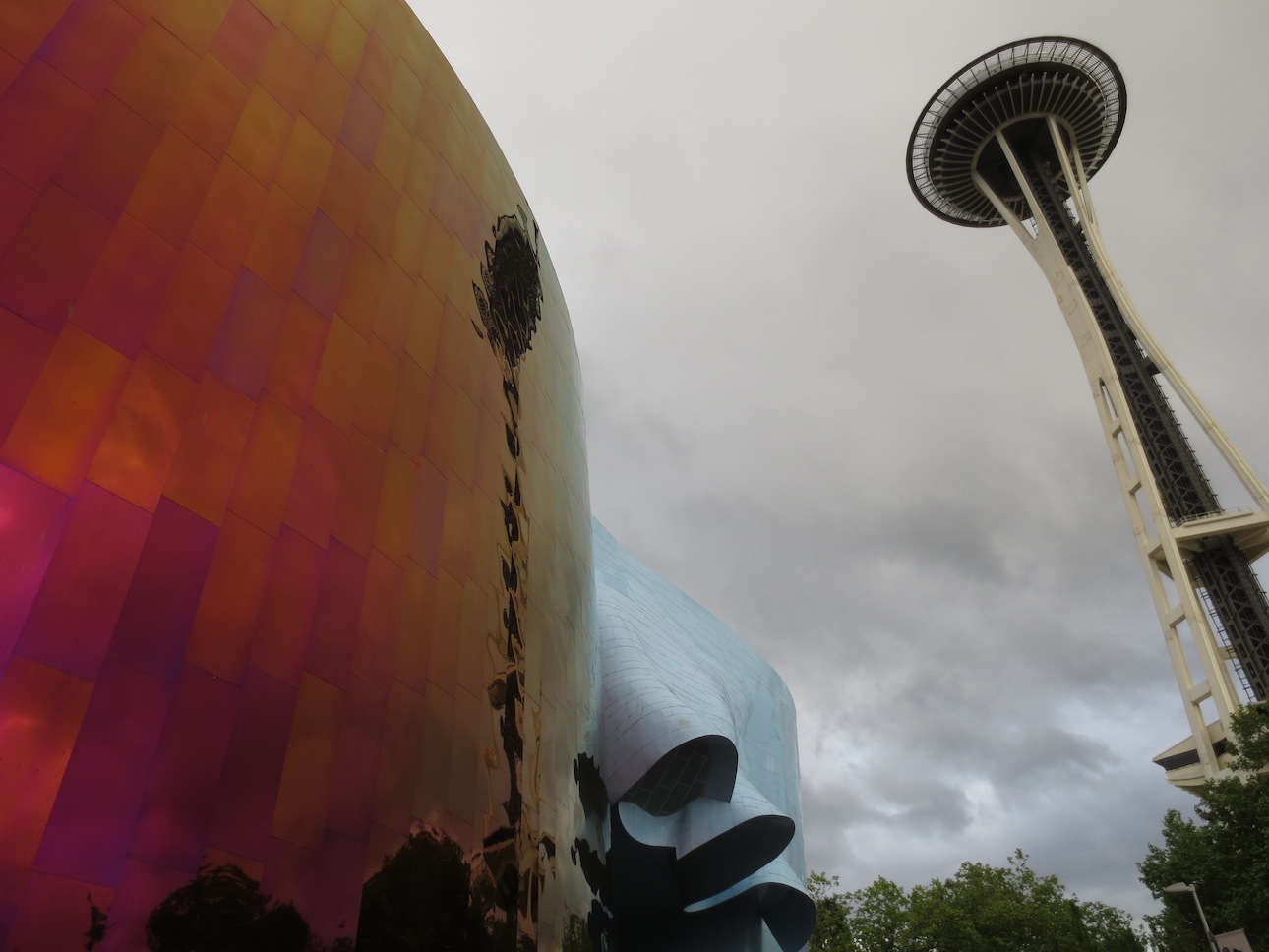 The Seattle Space Needle reflected against the Science Fiction museum.
---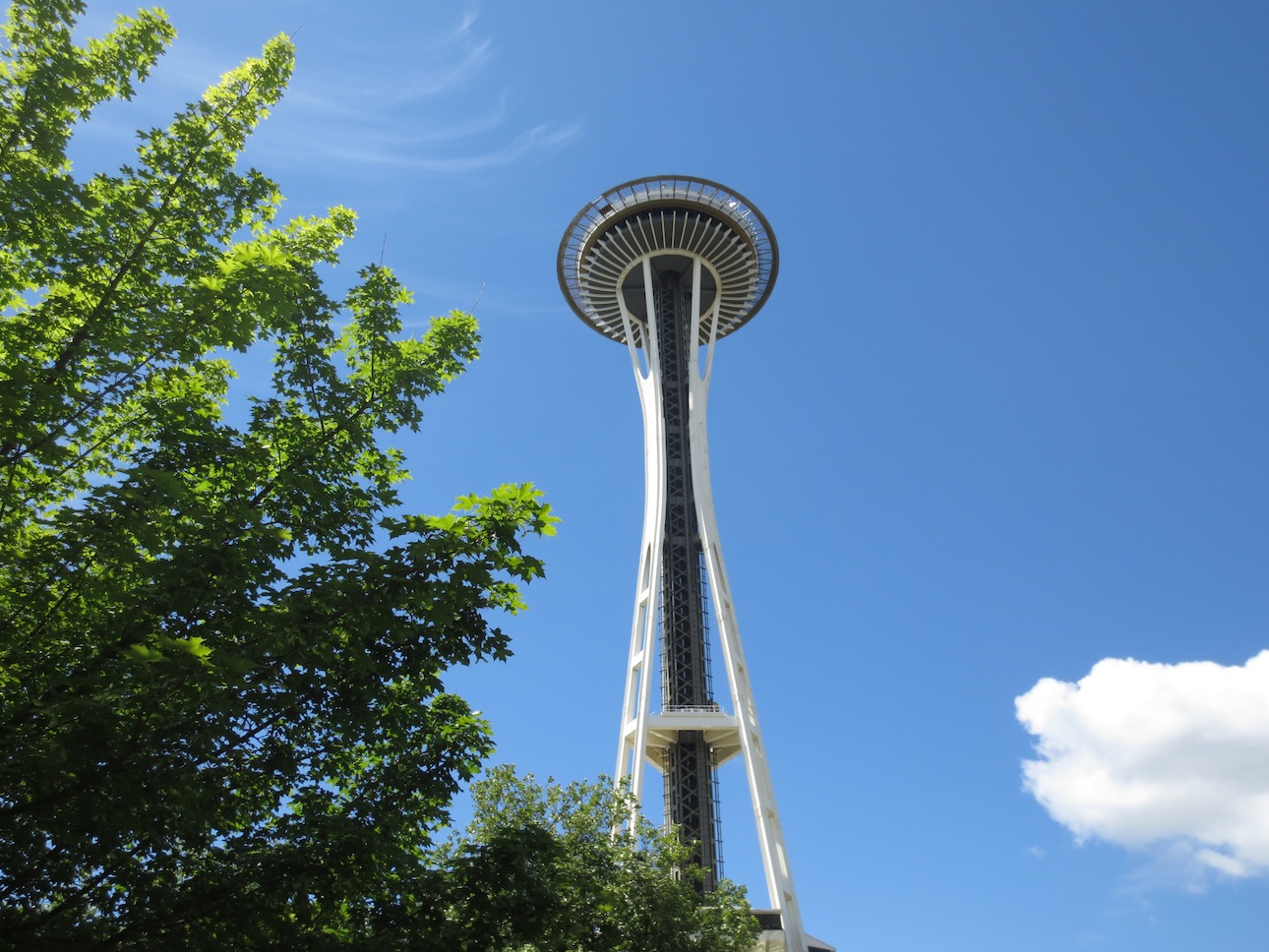 The Space Needle again, this time on a beautiful day.
---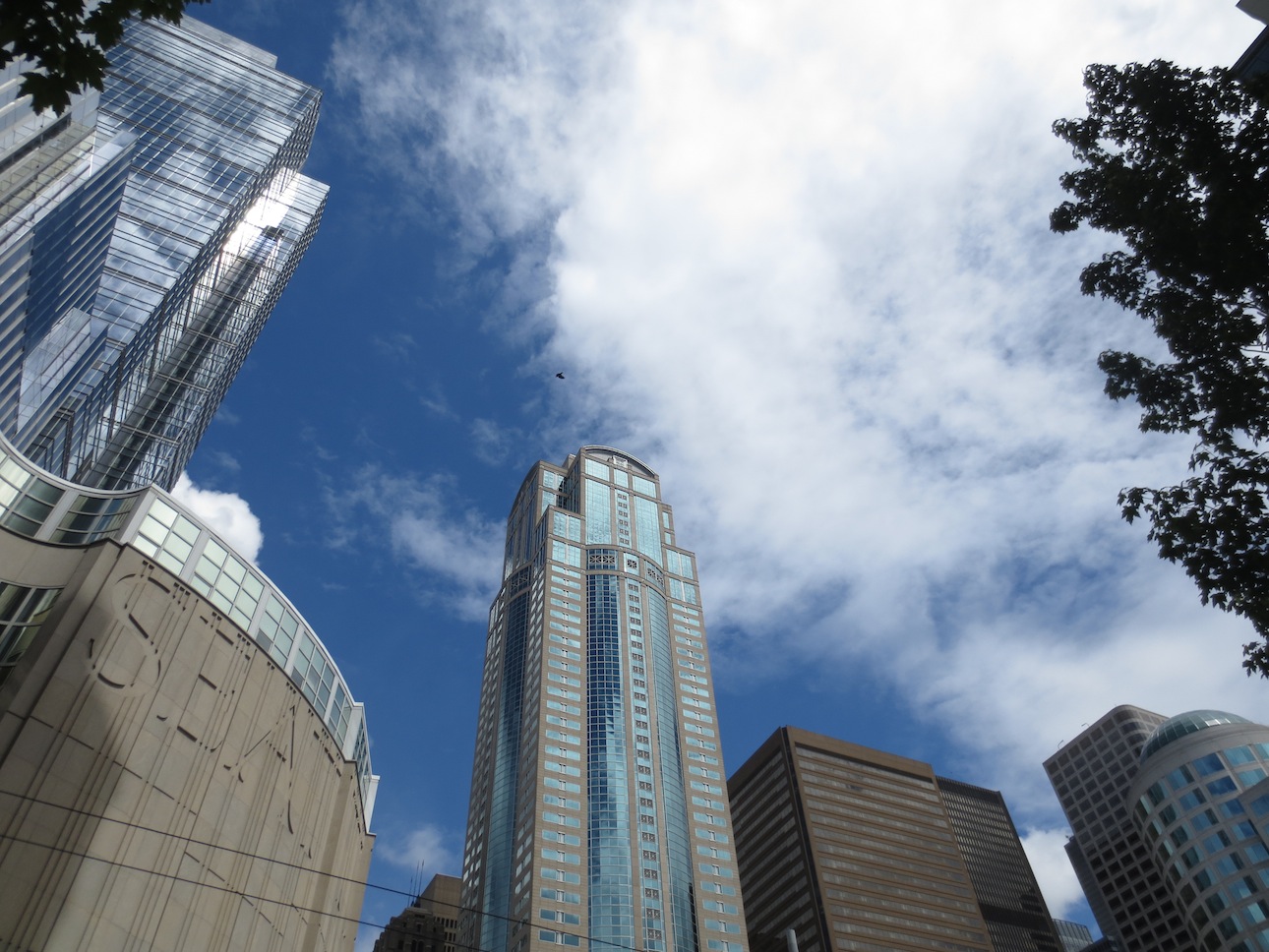 Looking up at the buildings in downtown Seattle.
---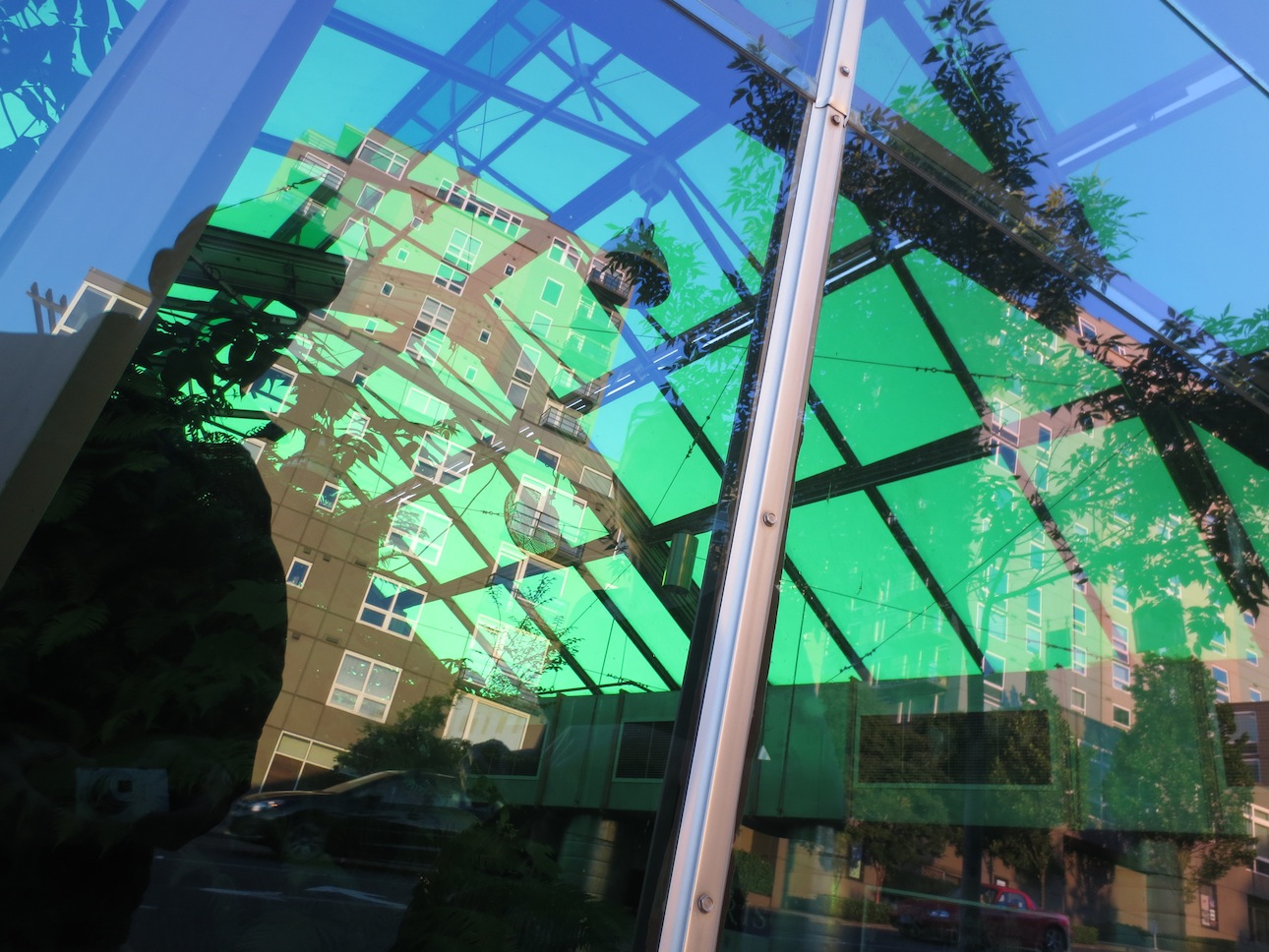 Reflection in the window of a greenhouse downtown.
---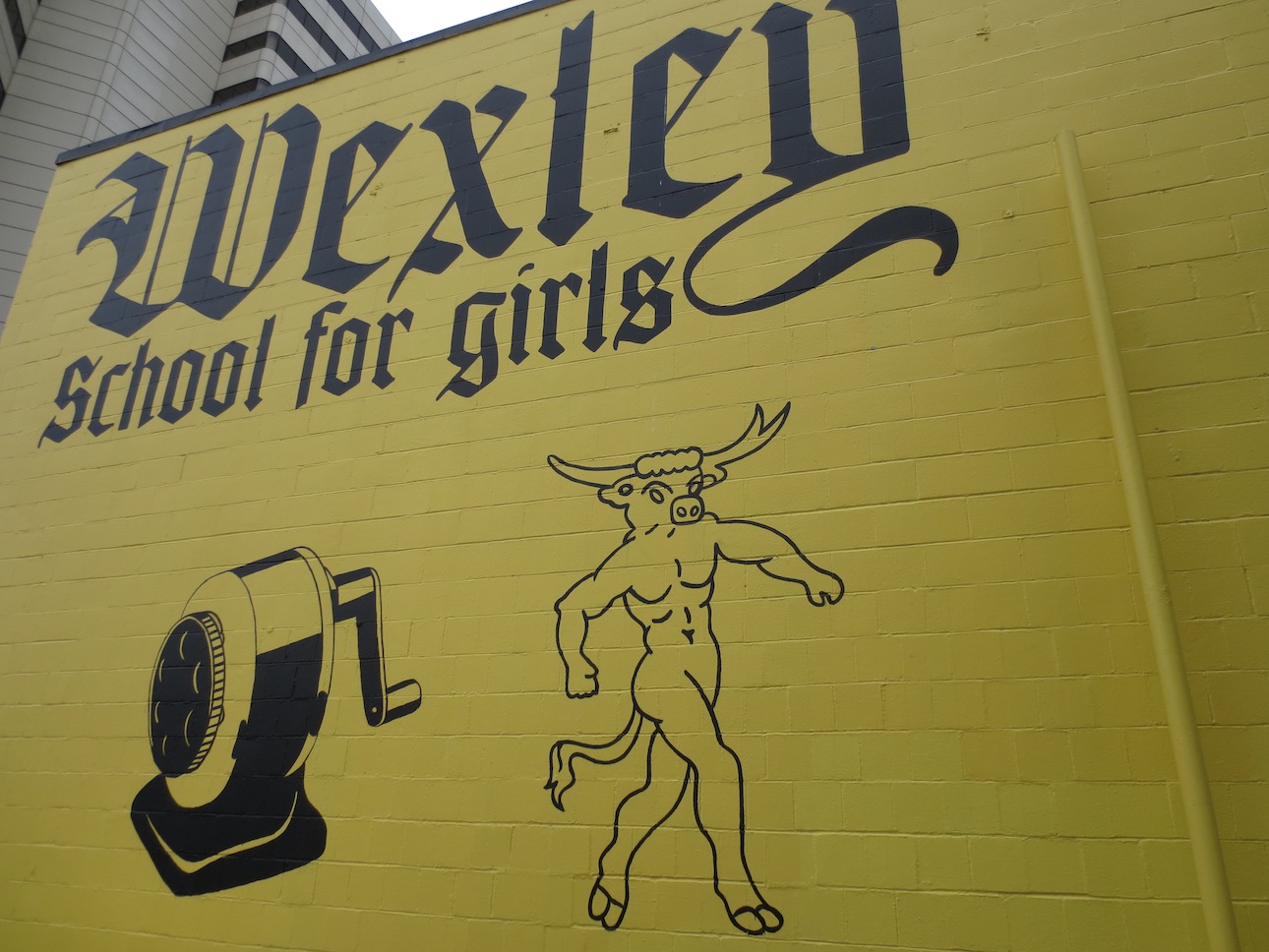 Wexley School for Girls. Great artwork on the side of the building.
---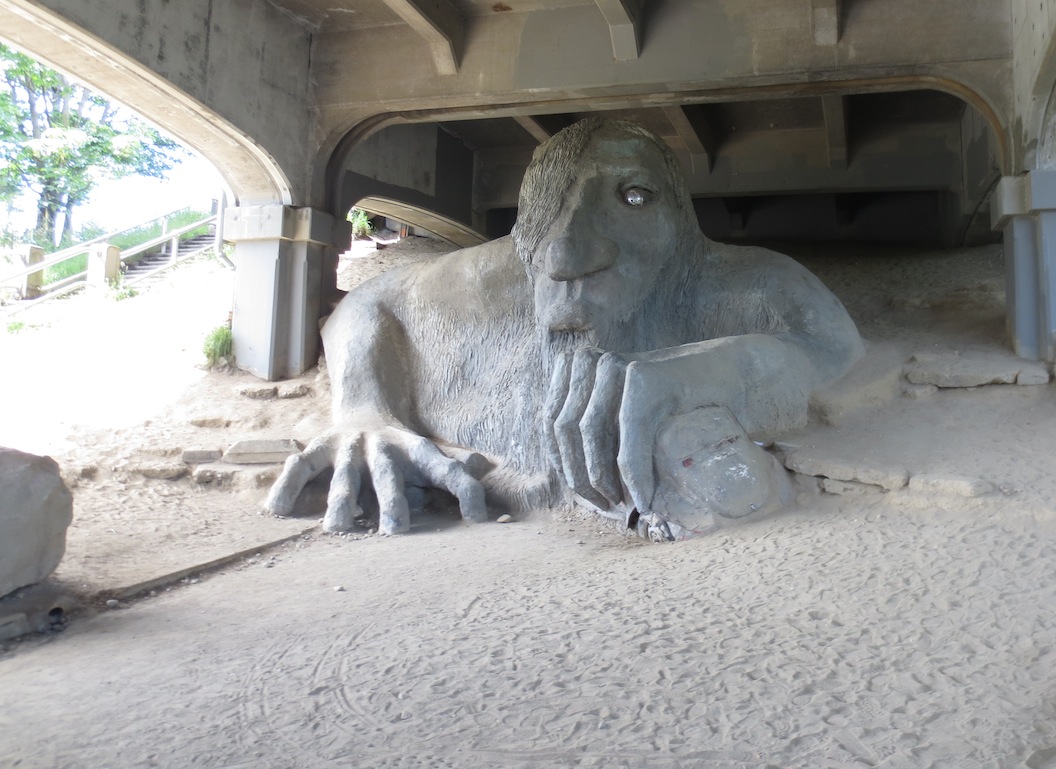 The Fremont Troll.
---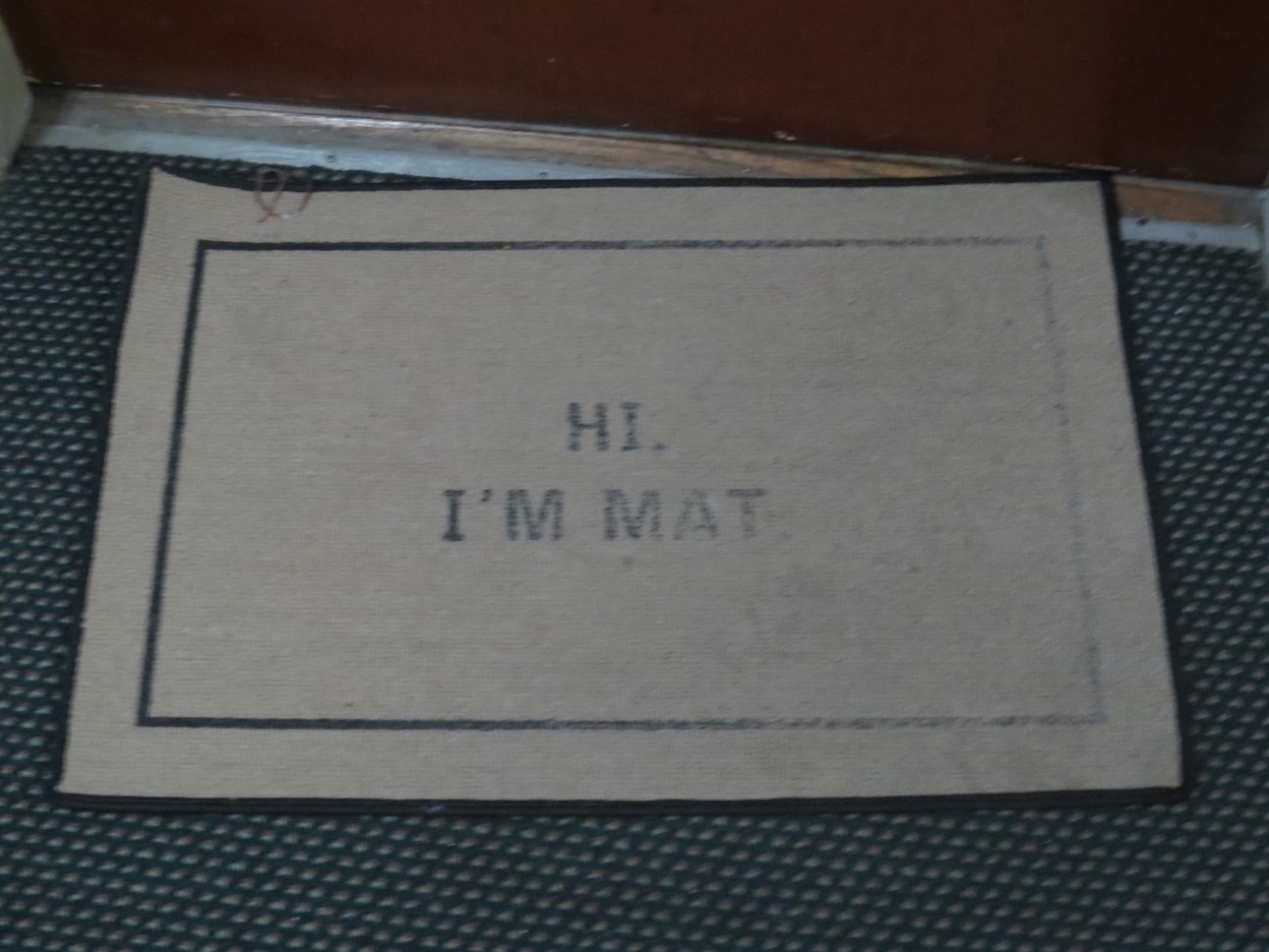 I just thought this was funny...
---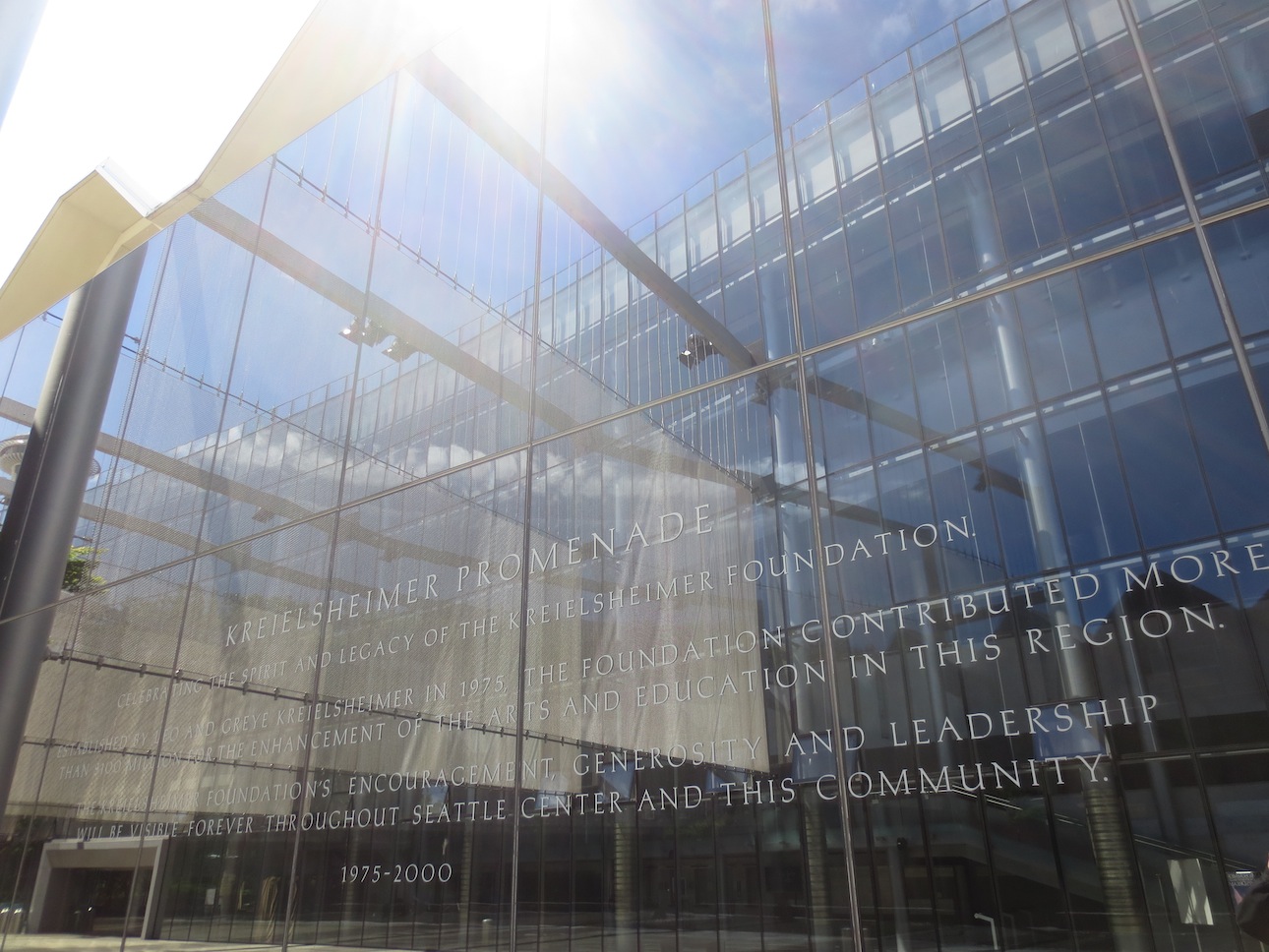 Inscription in a Lower Queen Anne building.
---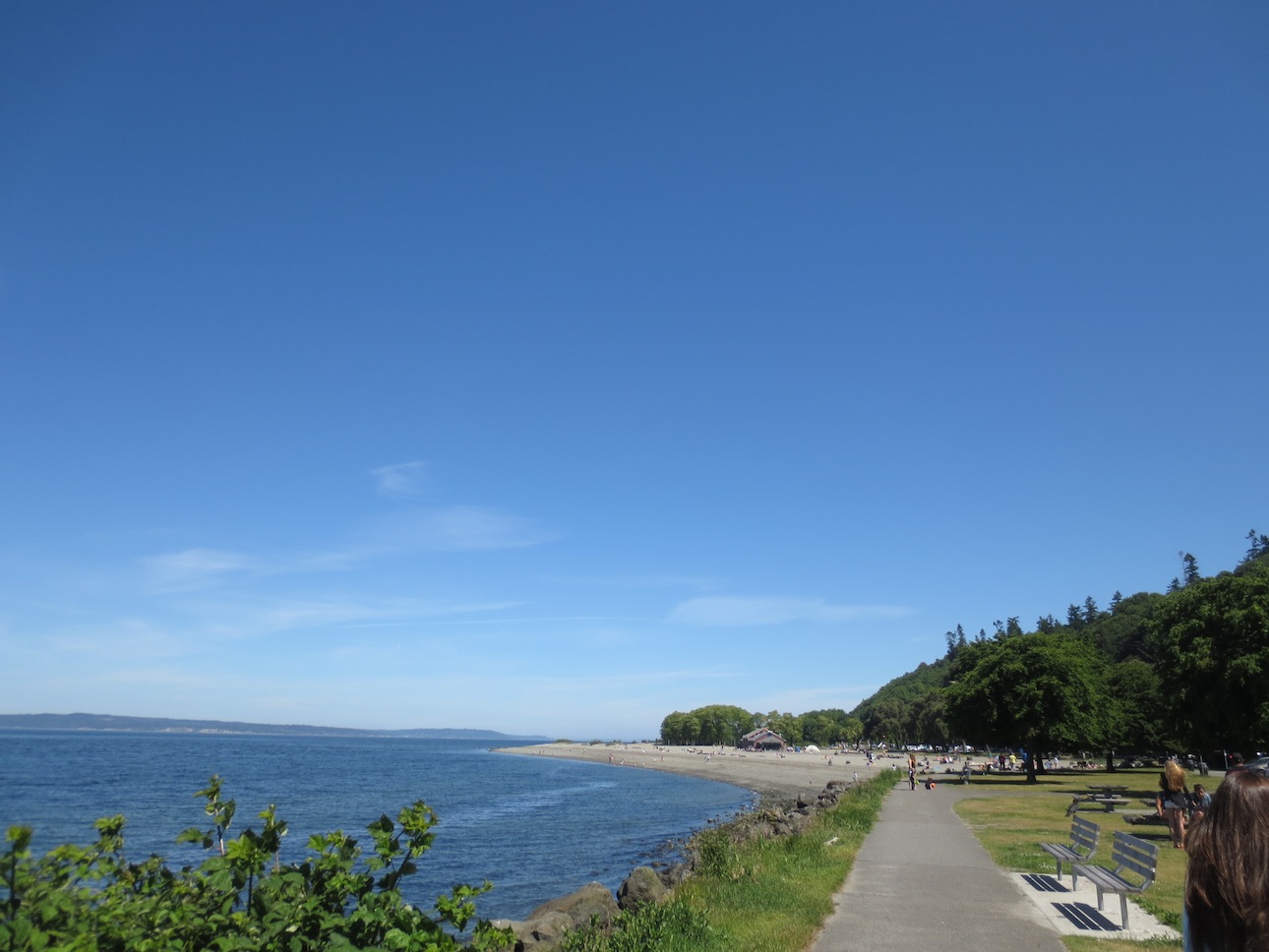 Park on the water.
---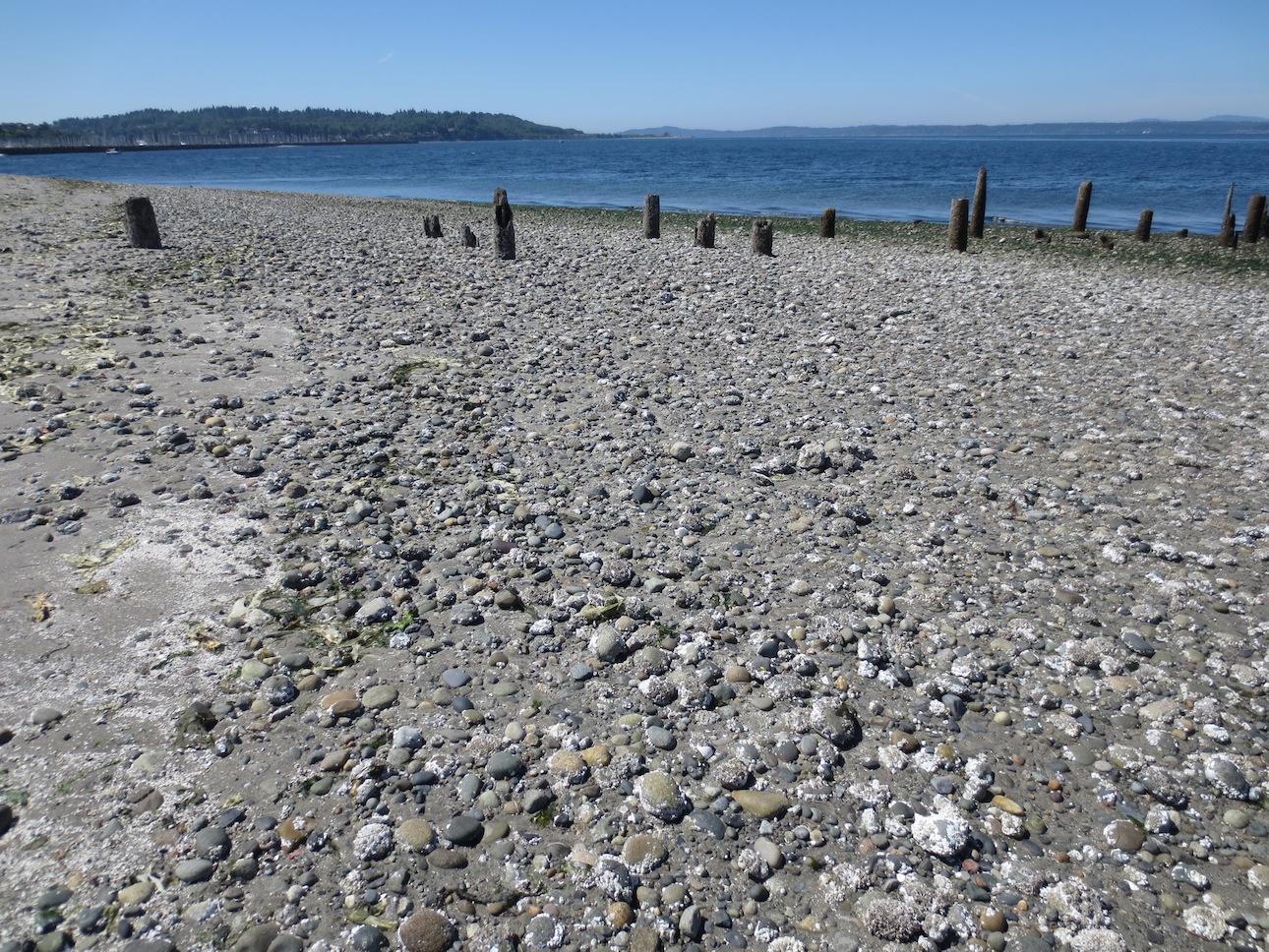 Rocks on the shore further up the way at the park.
---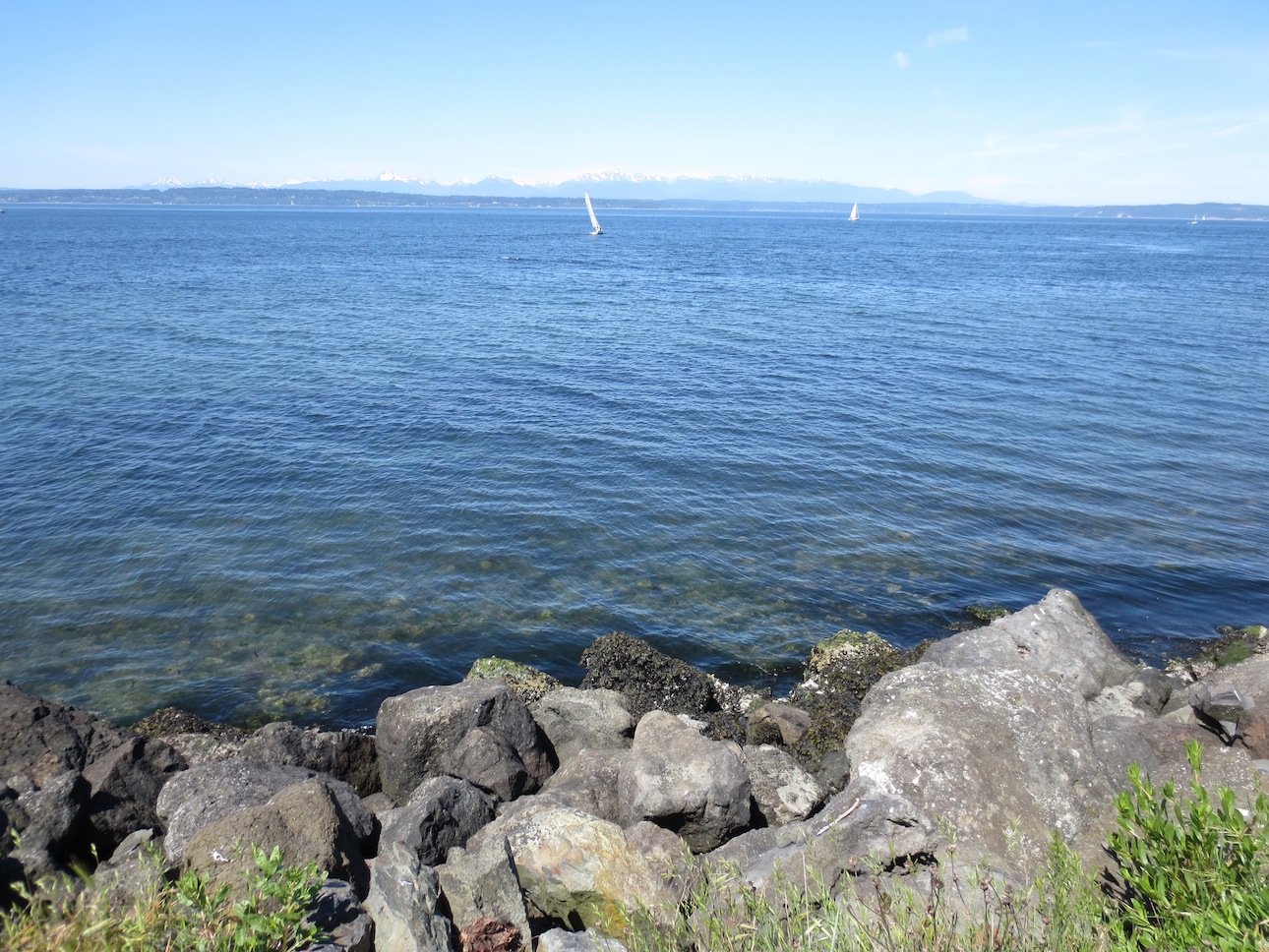 People sailing out on a clear day.
---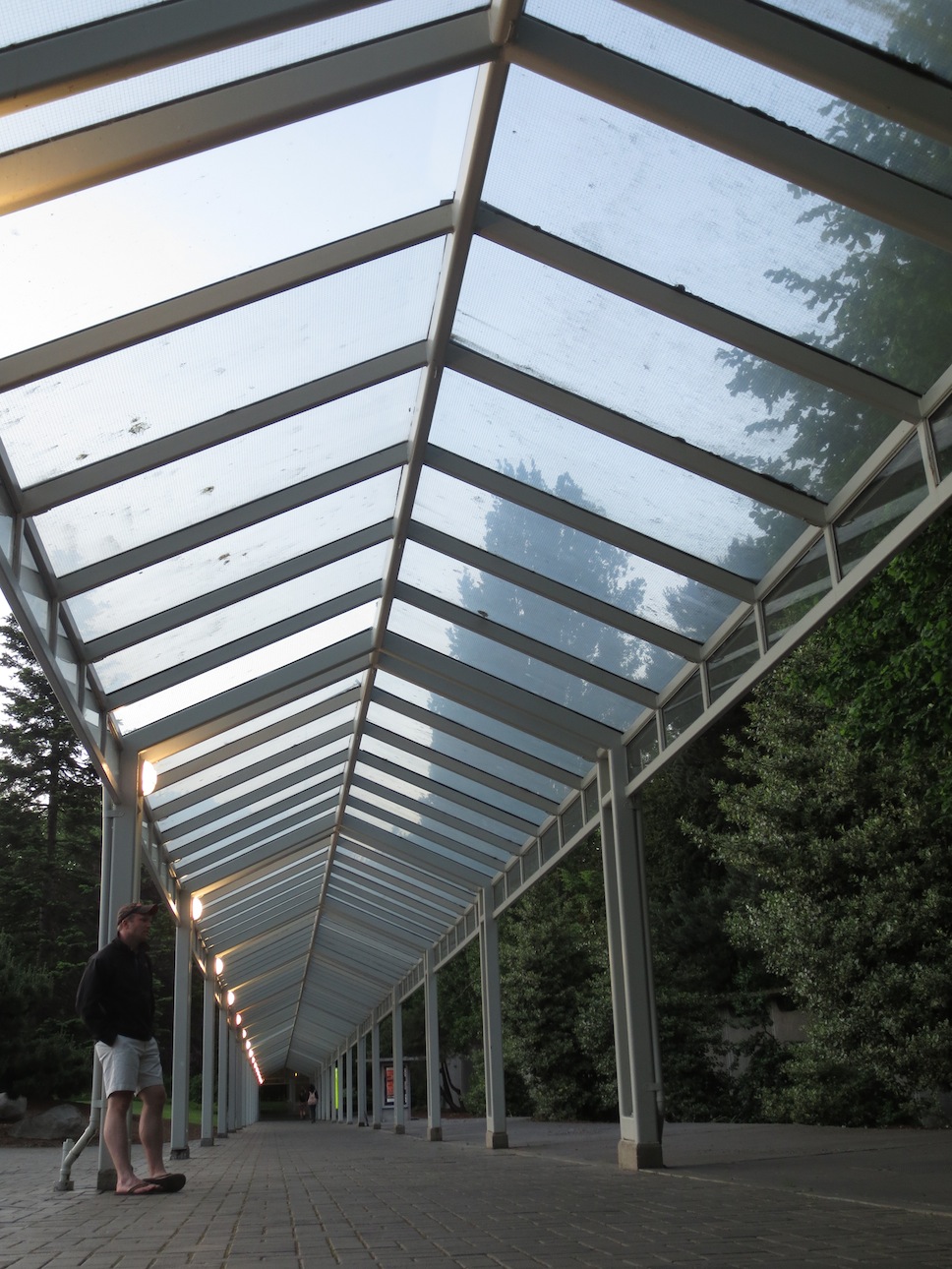 Leaning and staring. Kinda artsy.
---
If you liked this post you should also check out my Seattle hiking pictures and photos from Portland, Oregon.