On Monday night I gave a talk on Git and Github workflows to Memphis Python. The venue, the Fedex Institute of Technology, at University of Memphis was great. The turnout was fantastic with about 35 developers. I was pretty happy with how the talk went.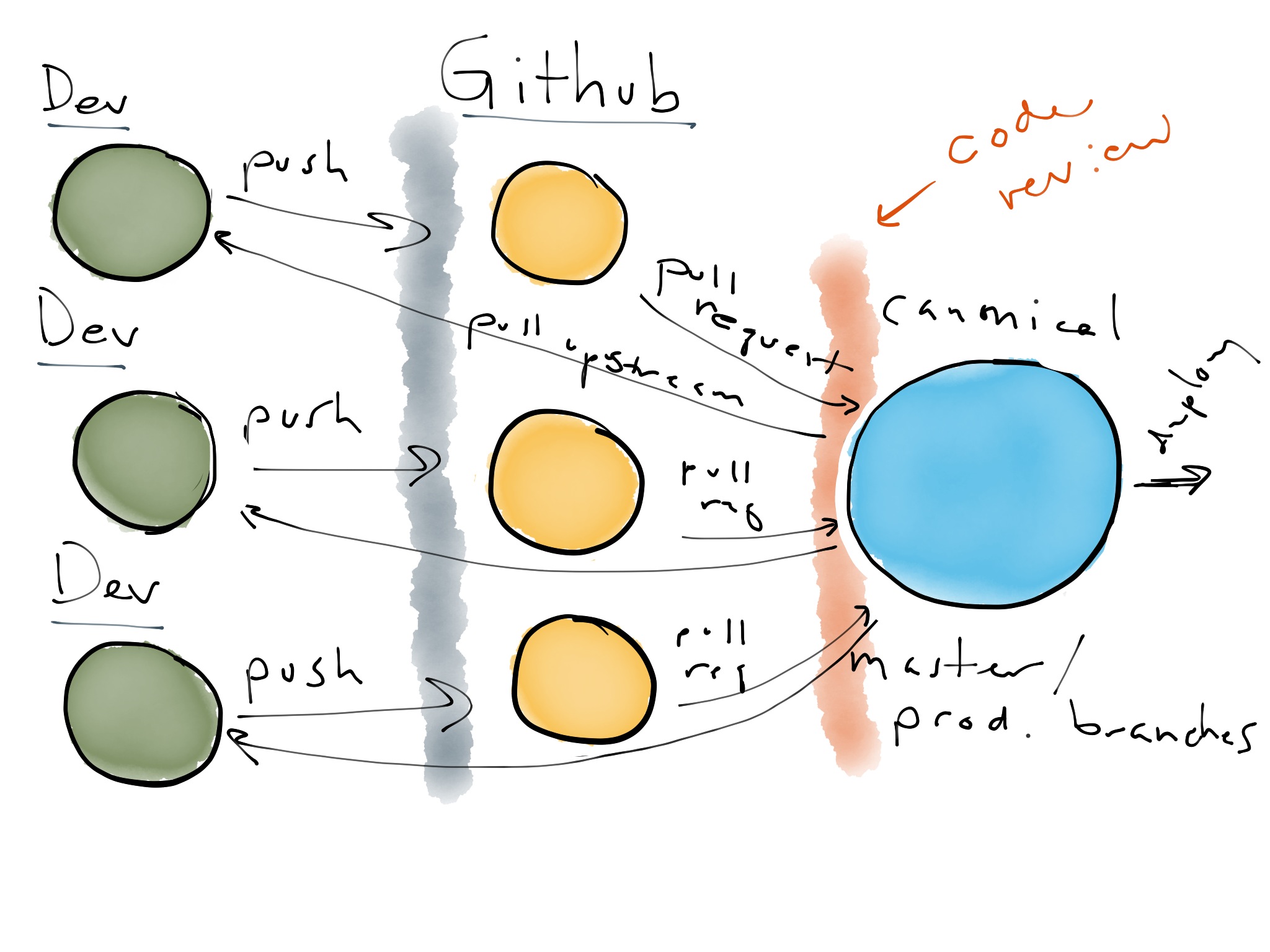 A slide from my talk on one possible arrangement for multiple Git repositories with a single canonical organization repository.
---
Thank you to Brad Montgomery for getting everything arranged months in advance, Douglas Starnes for the introduction, and the Memphis Python community for having me in town!
Here are a few pictures from the event, thanks for taking them Douglas!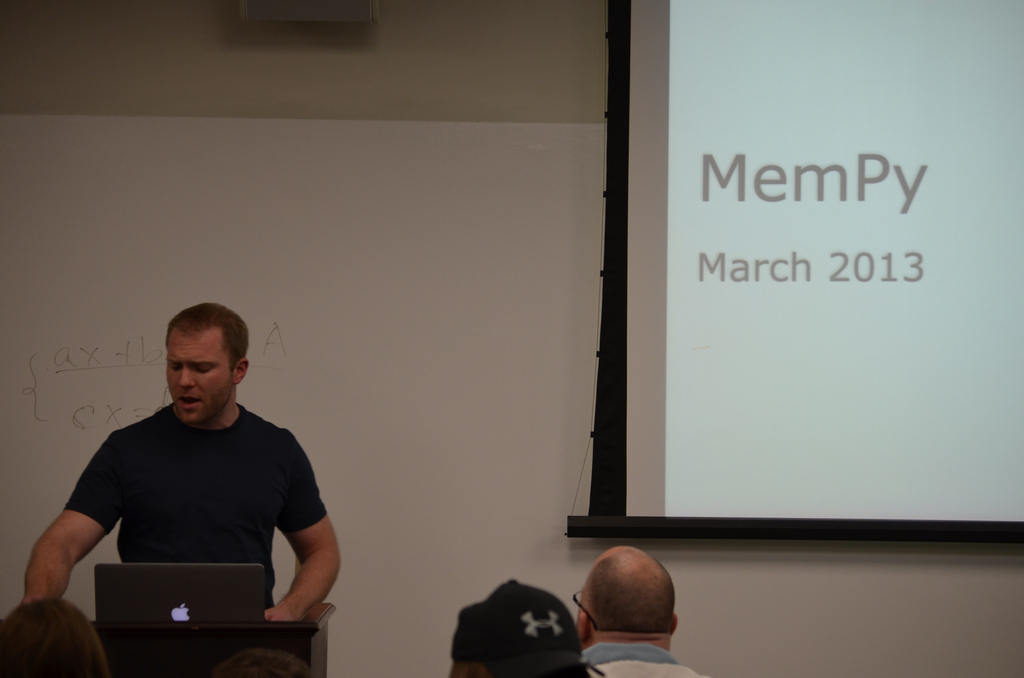 Setting up for my talk. I promise I don't always look this serious.
---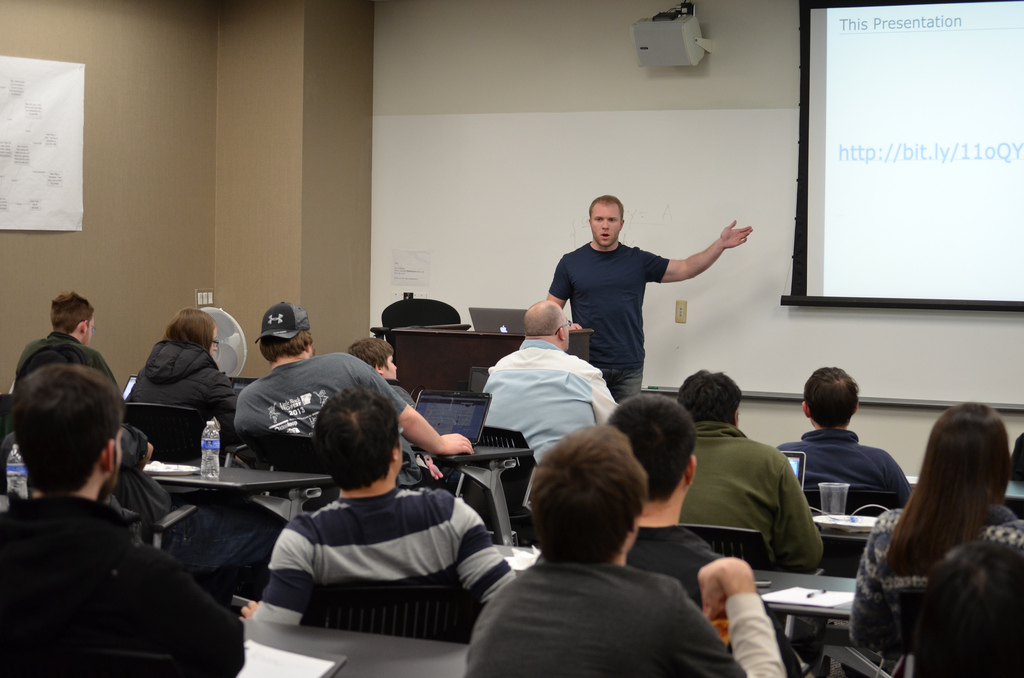 ---