Here are a few "rear of the car"-perspective pictures from the first five days in Charlottesville. The first several pictures were taken during the full days I had in Charlottesville when I found an interesting place to pull over. The final picture was taken in Virginia on the way to Charlotte, North Carolina.
During my time in Charlottesville I met with Arin Sime of AgilityFeat and a group from WillowTree Apps. Posts on each company, as well as my thoughts on working in software development in Washington, DC versus Charlottesville coming soon.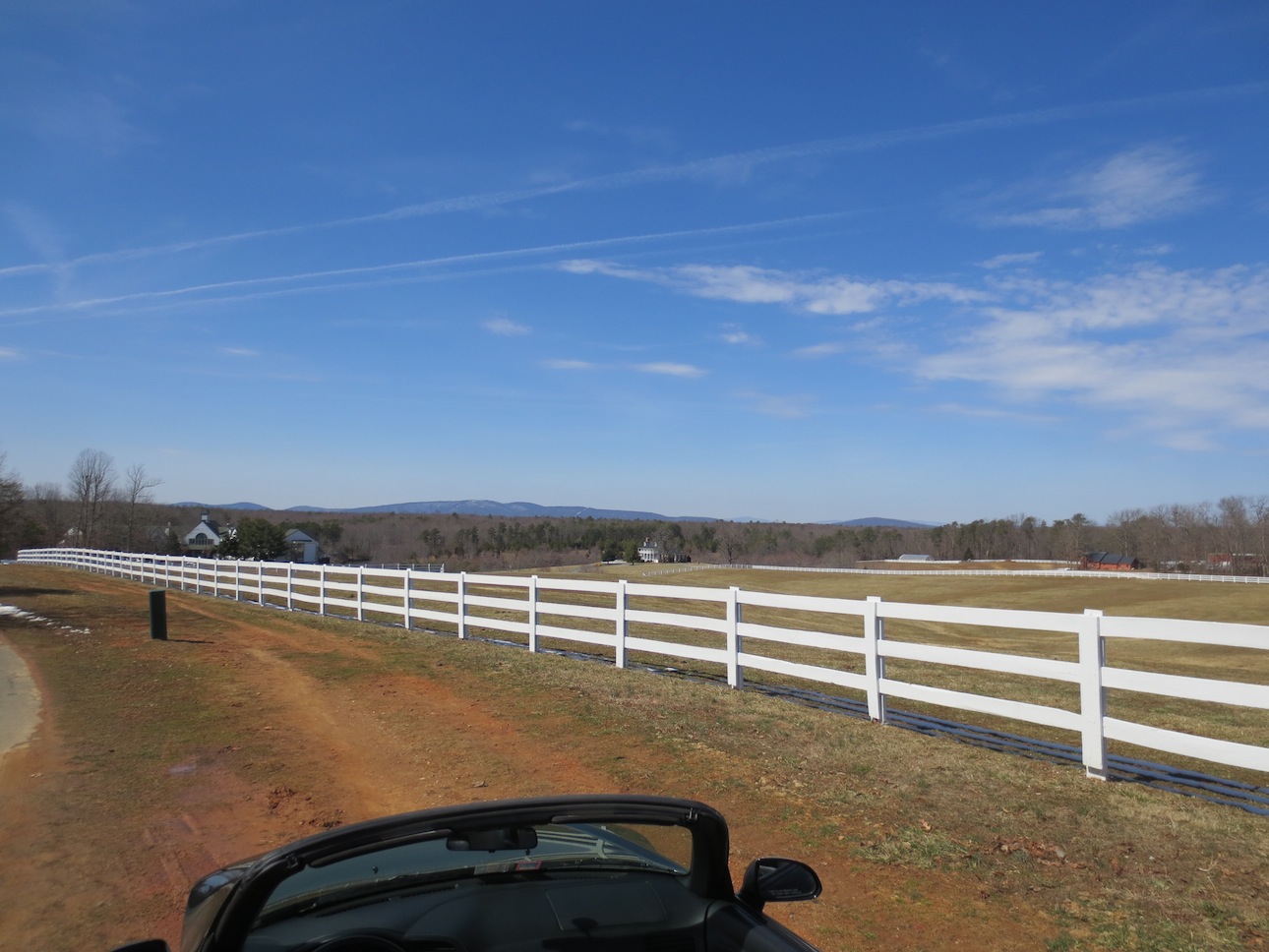 Pulled over near Shenandoah Crossing Resort where I stayed during my time near Charlottesville.
---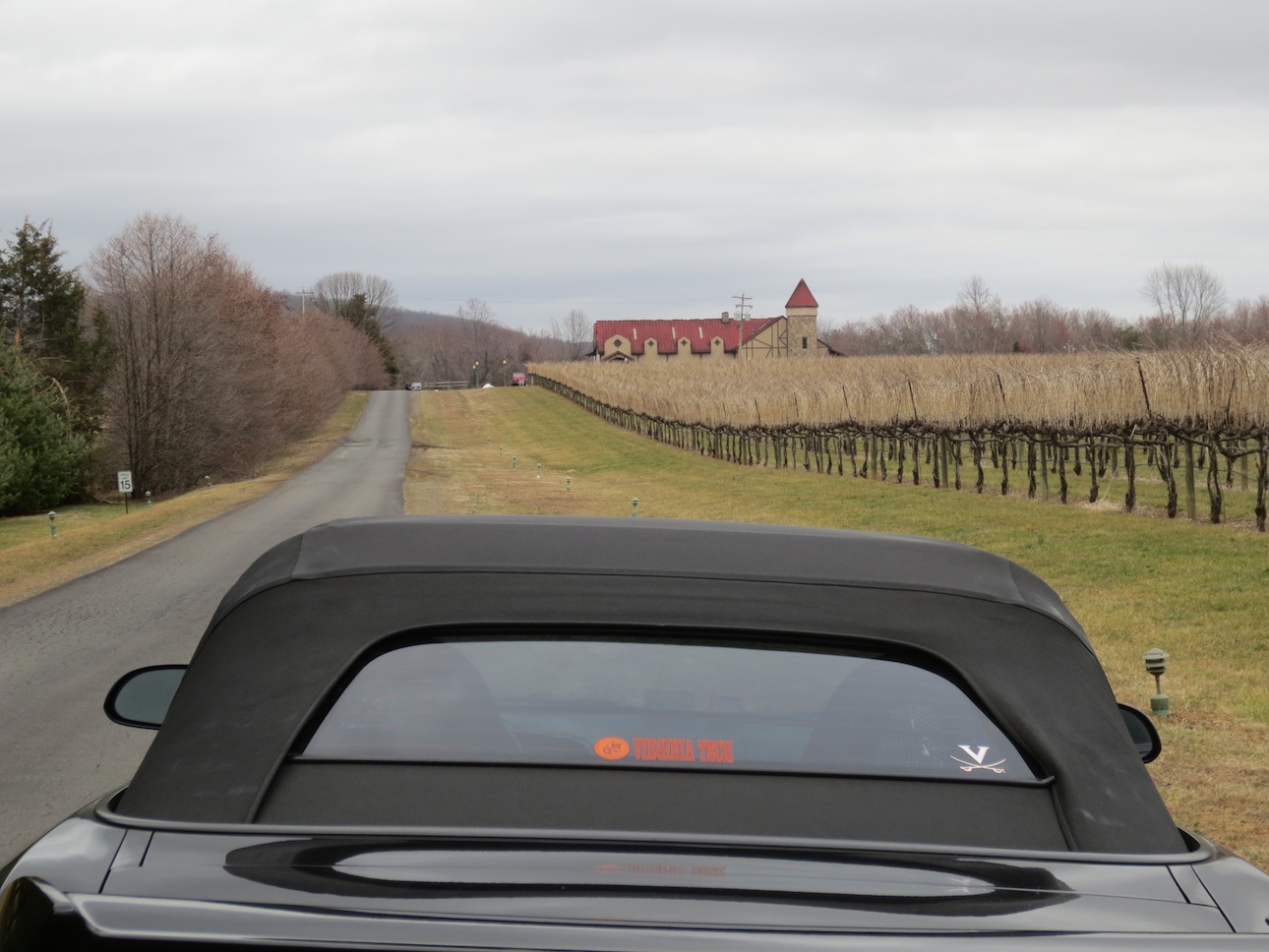 Entrance to Horton Vineyard in Gordonsville, Virginia. Sadly I did not have time to stop and drink wine but I thought their buildings architecture was interesting.
---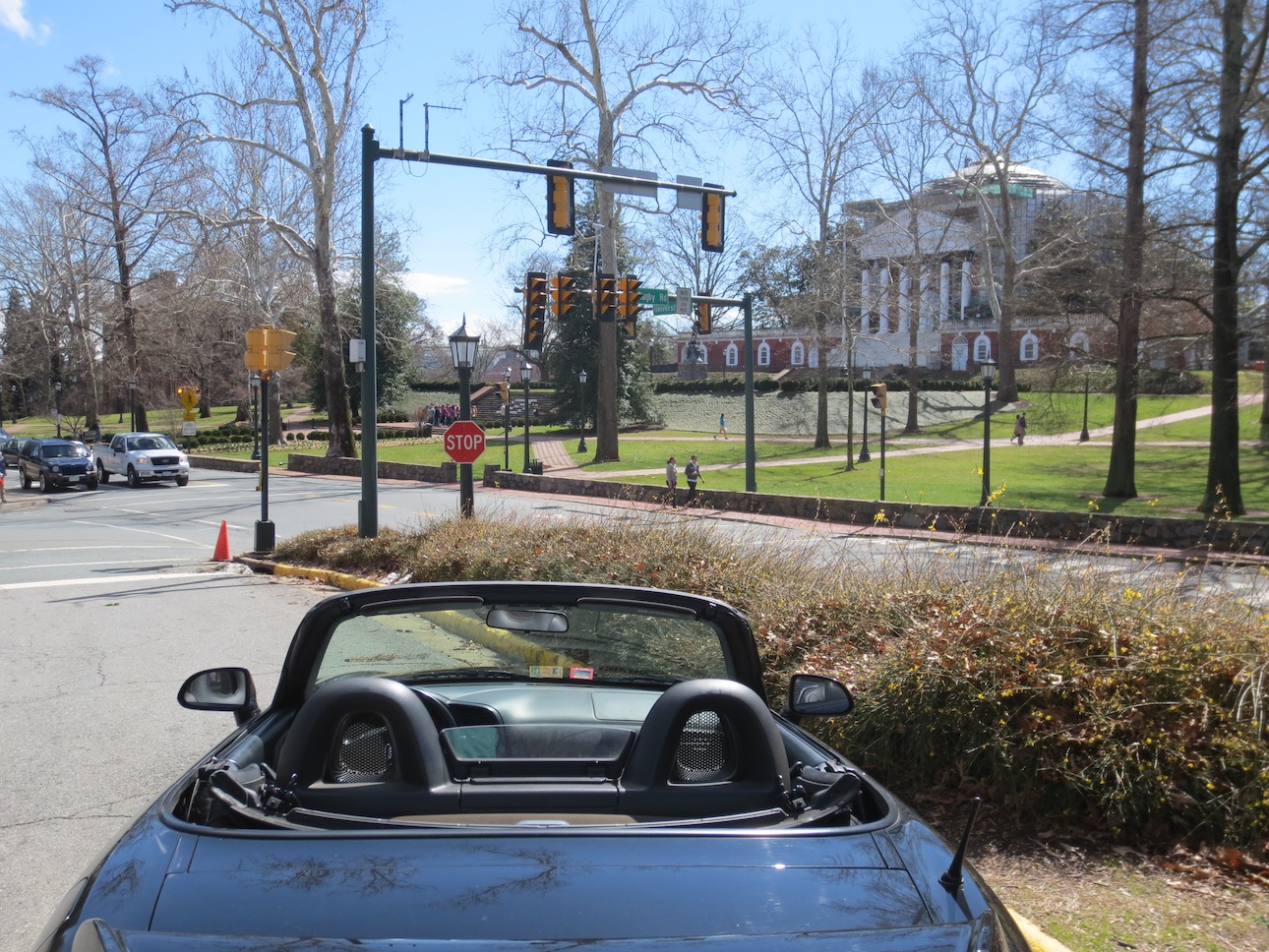 The Rotunda at the University of Virginia, where I went to grad school for an MS in Management of Information Technology ('10). I wrote an in-depth six part blog series on the program a few months after I finished.
---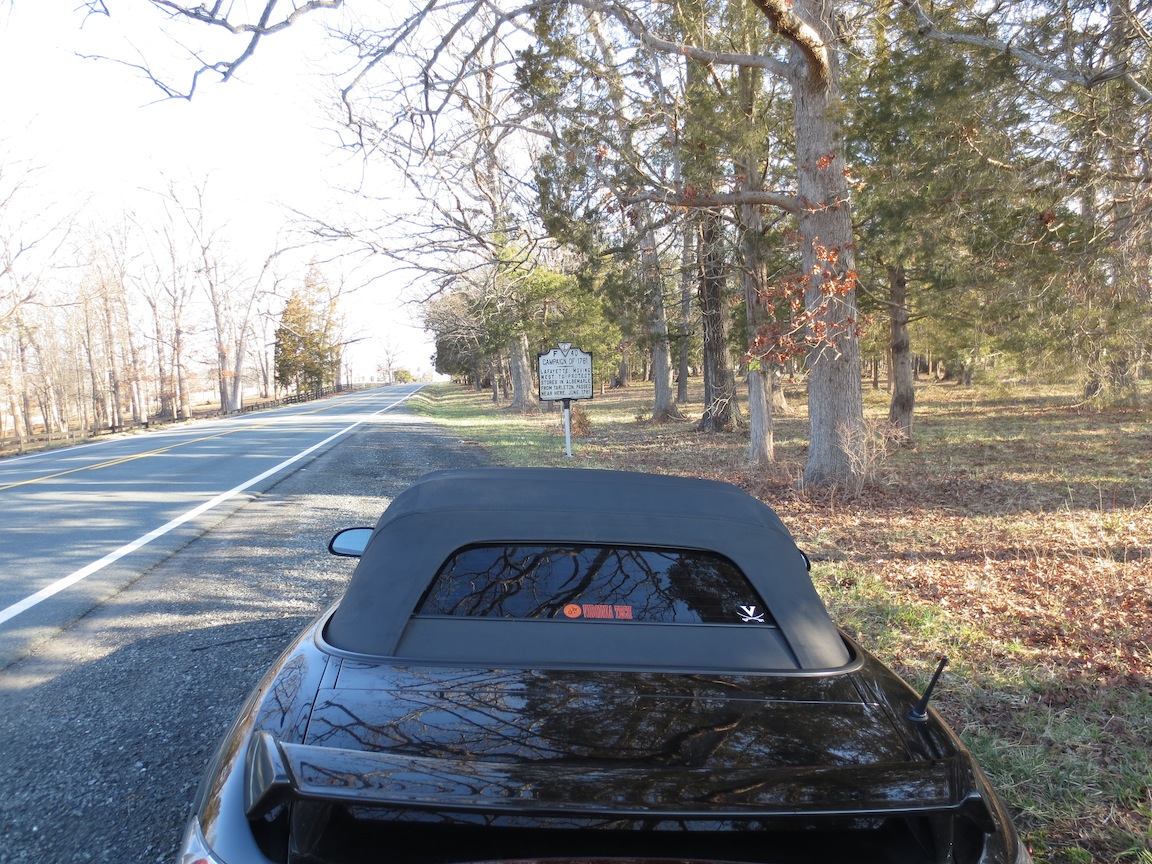 A sign marking the history of the area from the Revolutionary War.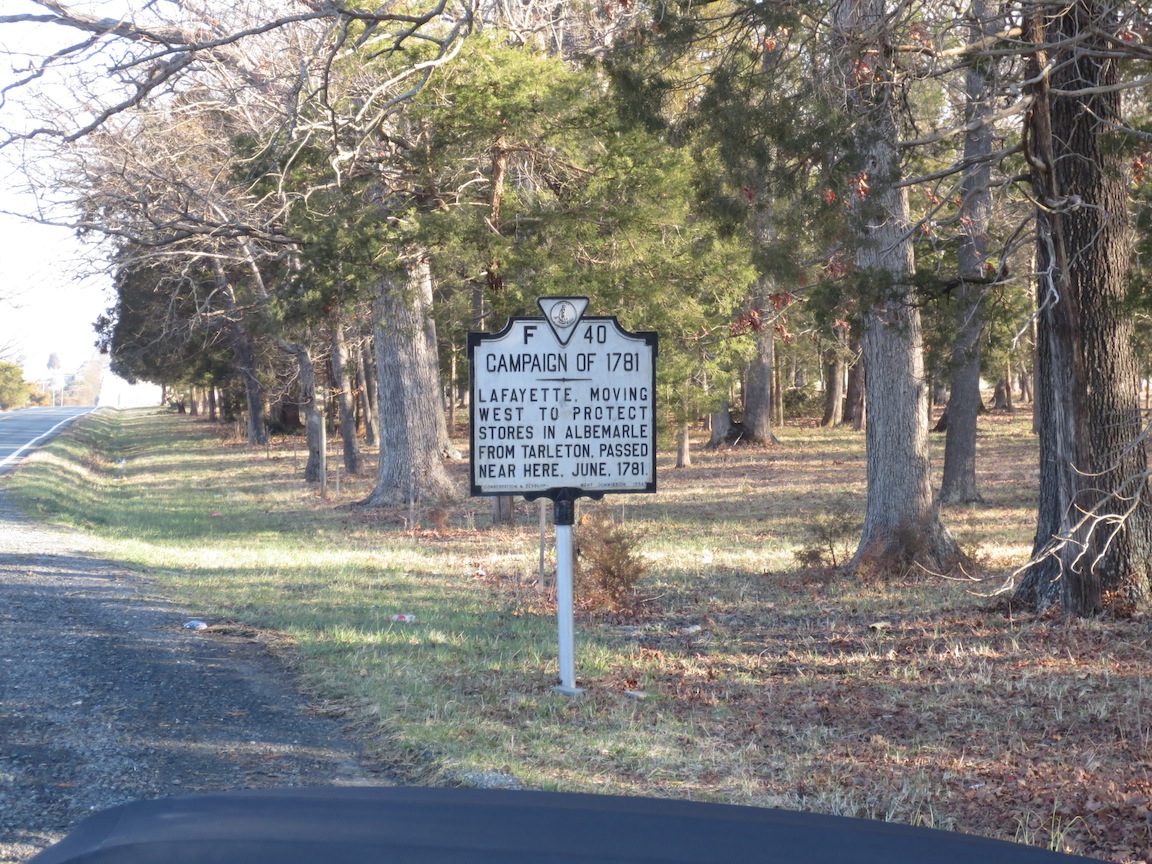 A closer view of the sign.