I'm at Adobe MAX 2013 in Los Angeles, CA for the next three days.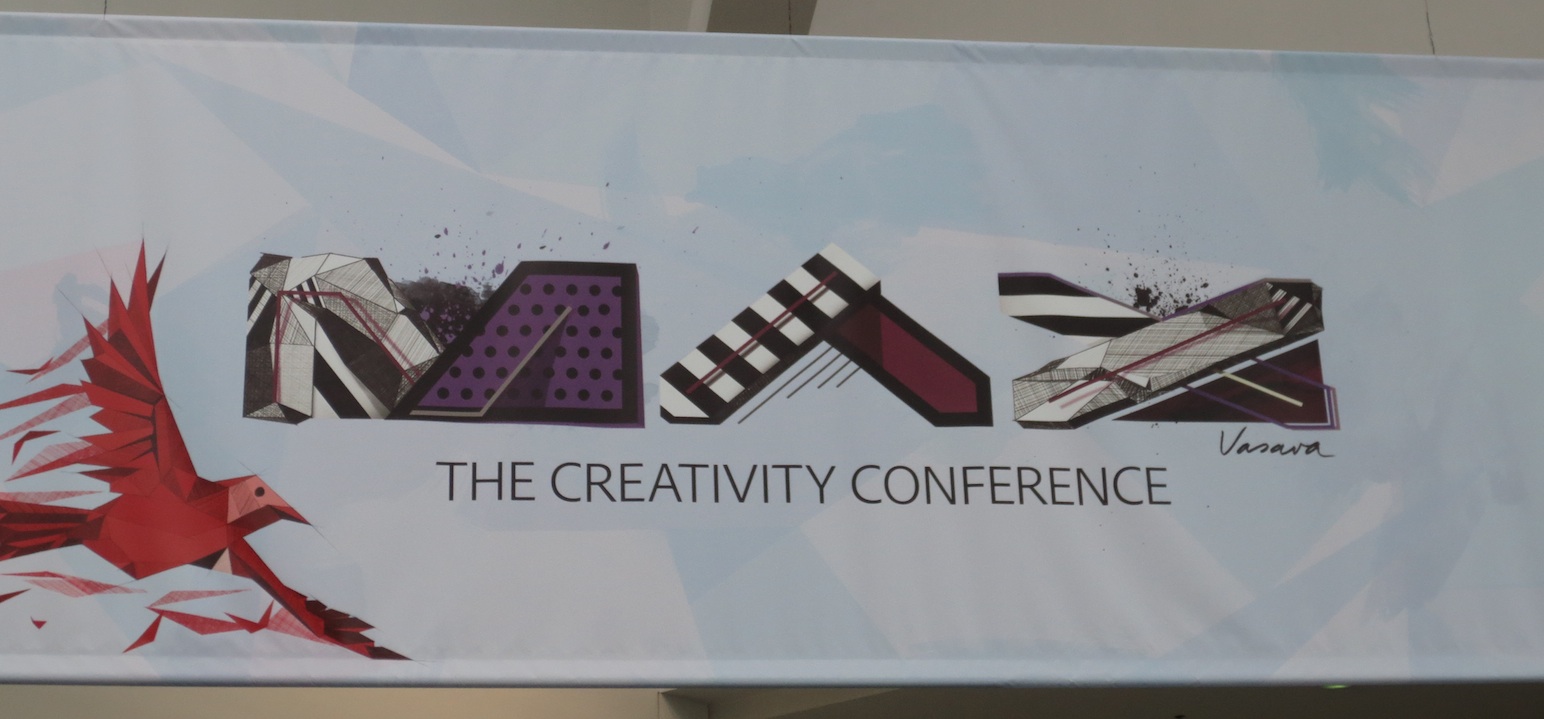 ---
There should be some product unveilings as well as updates to the Creative Cloud Suite, which includes Photoshop, Illustrator, Indesign, Edge Reflow, and many other tools used by graphic and web designers. This venue fits a few thousand people. Adobe is definitely going big and commercial for this event.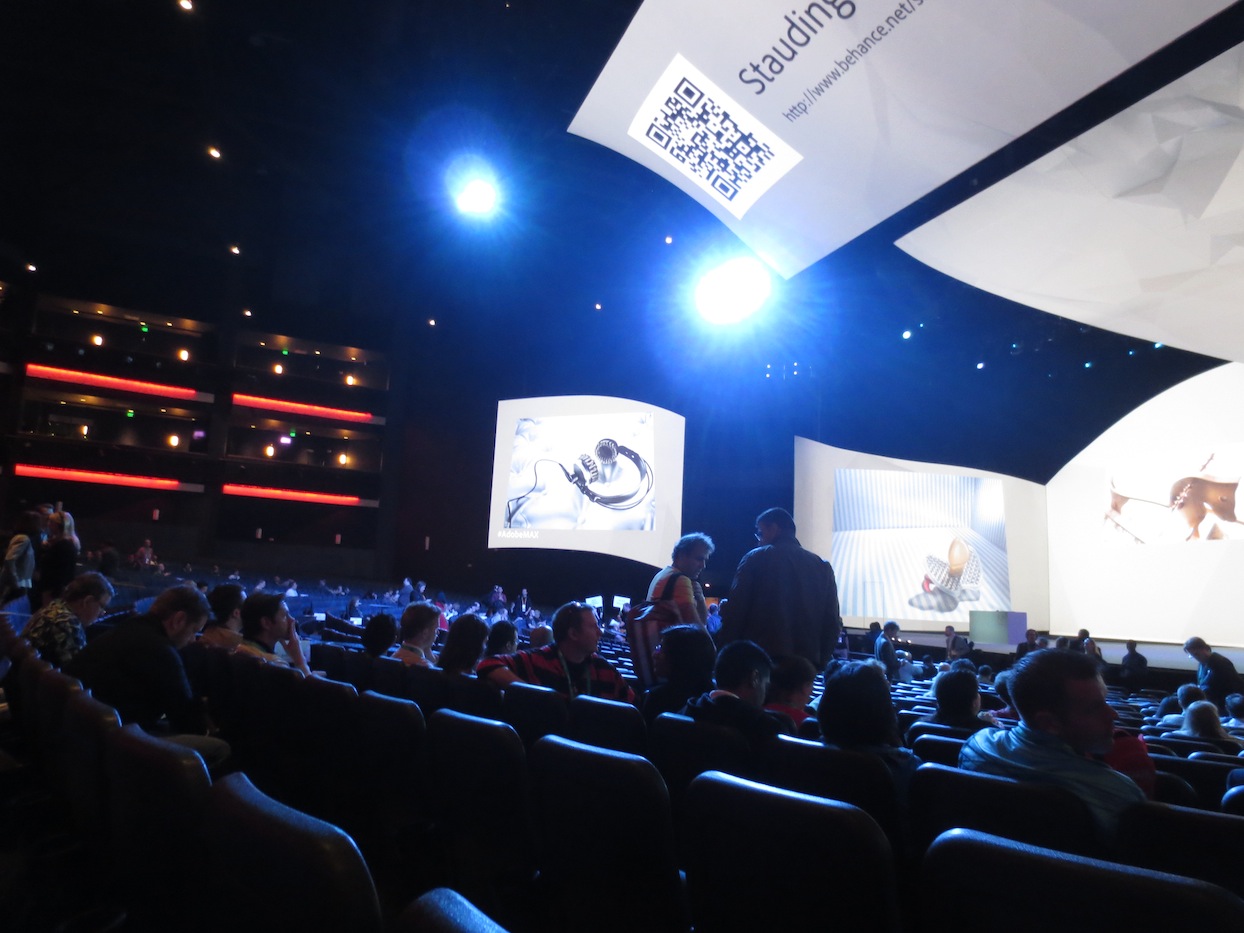 Inside of the venue before the start of the Adobe MAX keynote on Monday morning.