4.0 Schools in New Orleans is a design lab for startups and innovators working to transform education. I have been hanging out around the 4.0 Schools office throughout the week during IdeaVillage's New Orleans Entrepreneurship Week (NOEW). Part of my time here was spent meeting with local startups, some of whom pitched yesterday at NOEW, learning about the local tech scene, and writing about the enthusastic building of an entreprenurial culture here in New Orleans.
I also needed a home base to to do a bunch of tech work for my clients back in DC. Luckily, the founder of 4.0 Schools, Matt Candler, allowed me free use of their space and wifi throughout my time here.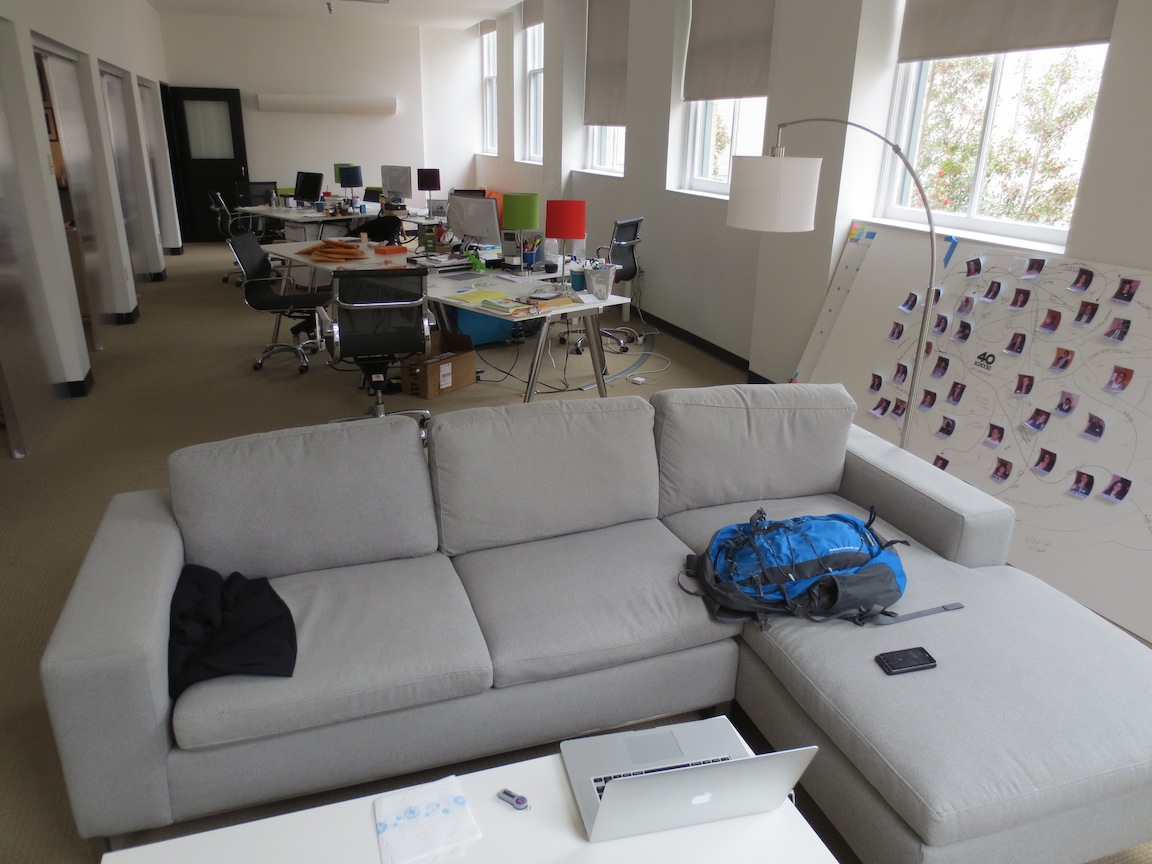 4.0 Schools coder couch and office
---
If you're a developer passing through New Orleans, shoot an email or tweet @mcandler. He's opening up his space and couch to us developers in exchange for the occasional answer to a technical question. In addition, you can find out more about the companies 4.0 Schools are working with, such as mSchool, Haystack EDU, and enrichED (among many others). These companies are solving interesting, difficult problems here in New Orleans with applications across the United States.