I just spent the past week in New Orleans (NOLA) at IdeaVillage's New Orleans Entrepreneurship Week (NOEW). This is only my third city of thirty over the next five months so I can't yet draw any big picture conclusions. However, it feels like something special going on down here in "Silicon Bayou". Here's how you can plug into the growing entrepreneurship and tech scene.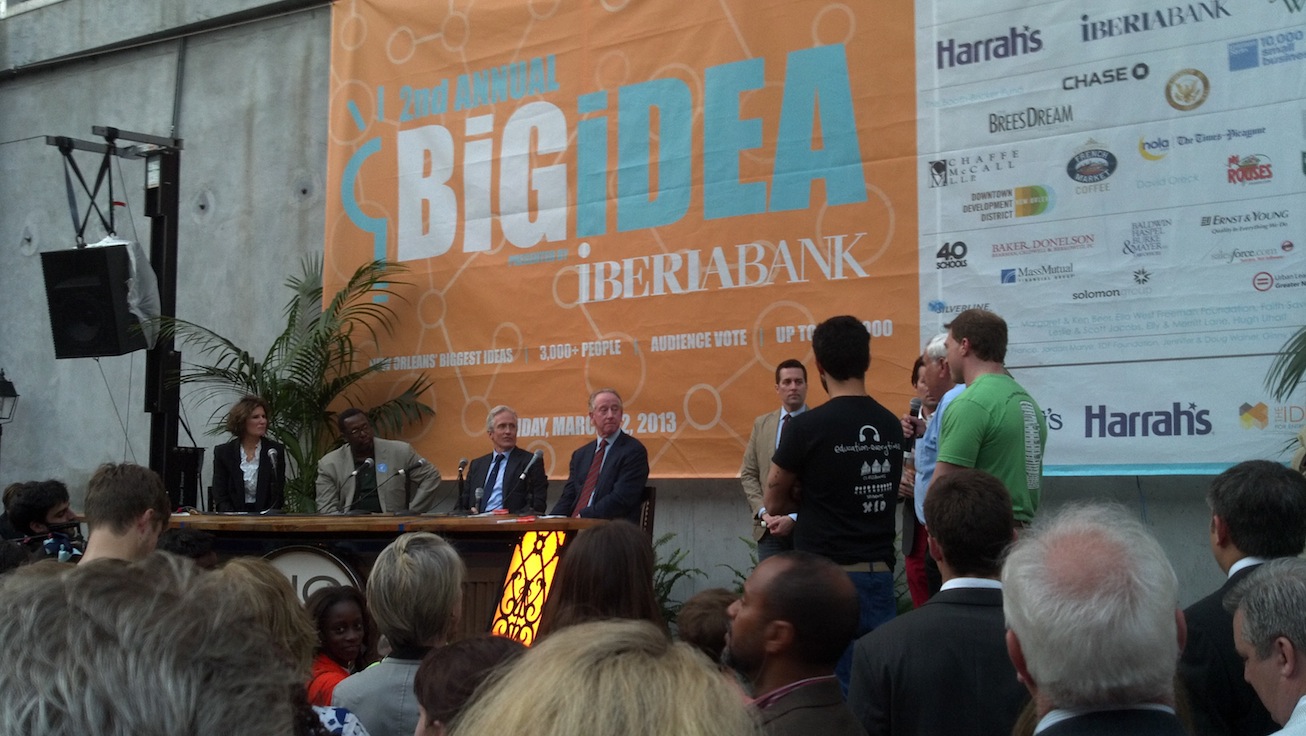 NOEW Judges' panel, including investor Jim Coulter and Archie Manning, asking questions of three entrepreneurs who pitched that afternoon.
---
Sampling of Local Software Companies
What NOLA Needs
There are not enough talented technical people in NOLA. Technical co-founders and software developers are very difficult to find here. One YCombinator alum, Kumar Thangudu, who just moved to New Orleans said "tech folks down here are treated like gods."